How's 2014 treating you so far?
Very nicely thank you. I started the year by working away from home, I rented a house in the UK to get a change of scenery, and it's turned out to be quite busy, so I haven't seen as much as I had planned. But it's still nice to get to work in a different environment, which I find quite inspiring.
What are your goals for the coming year?
I want to travel a lot this year, so my trusted laptop and a stable internet connection is all I need. I can continue working while on the road.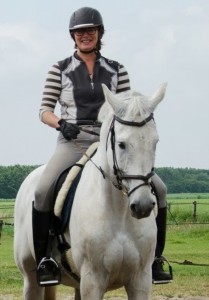 Hi Nanda! How's 2014 treating you so far?
2014 is starting off really nicely. Fortunately the weather here in the Netherlands has been quite agreeable so far, no real winter to speak of and not too much rain. Looks like spring is just around the corner, which is always nice.
Could you tell us a little about your specialist areas for translation?
My specialist areas are IT, HR, CRM, general management, marketing and communication and instruction manuals. (more…)