Azerbaijan Business Information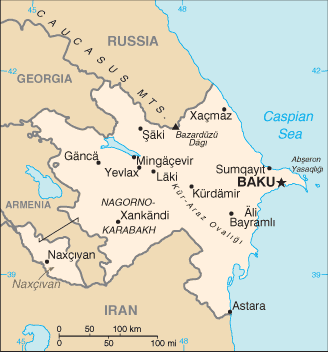 Background

After re-establishment of independence of the Republic of Azerbaijan the National Leader Heydar Aliyev launched a series of democratic reforms that included promotion of political stability and dialogue, adoption of new Constitution as well as other vital pieces of legislation. Today the Government headed by the President Ilham Aliyev successfully continues this policy. As a result the country is gradually emerging as one the most rapidly developing trade and industrial regional hubs.
Azerbaijan is one of the leading economic reformers in the CIS. Its liberal economic system is founded on institutional development, privatization, support for businesses, co-operation with the international financial institutions and large scale international
oil & gas projects. Azerbaijan is among leaders in the Central and Eastern Europe in respect of inward foreign investments per capita.

Today's priorities include enhancement of the legal framework, diversification of the economic growth and improvement of the general business environment and people's welfare. State developmental Programmes backed by international financial institutes are currently underway to support these goals.