Albania Business Information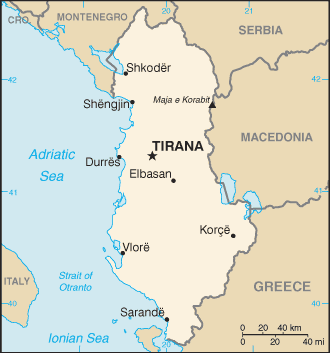 Doing Business in Albania

Business Visits
UK citizens do not require a visa to enter Albania but a Euro10 entry fee is payable on arrival at the airport. An additional Euro10 is payable at the airport on departure.

Working days
Monday–Friday (public administration)
Monday–Saturday (private sector)

Office hours
08:00 – 13:30 & 15:00 – 19:00
Friday 08:00 – 14:00

The best time to meet public administration employees is between 10:00 – 12:00. A phone call in advance to fix appointments is recommended.

Business opening hours
08:30–13:00 & 14:00–17:00 (winter period)
08:00–13:00 & 15:00–18:30 (summer period)

Local businessman prefer to discuss business opportunities in their premises in the early morning or late in the afternoon, as well as in informal meetings accompanied by a café or working meal.

Banking hours
Banks open from 08:00 (A.M.), but client service and operations for members of the public start at 09:00.  Banks are closed on Saturdays and Sundays and many banks have branches in the main towns here in Albania.

Business entities
Those registered in Albania, are defined by their forms or purposes as below:
General Partnerships (Collective Companies);
Limited Partnerships (Commandite Companies);
Limited Liability Companies (Albanian abbr. Sh.P.K);
Anonymous Companies - SA (Albanian abbr. Sh.A.)