Antigua and Barbuda Business Information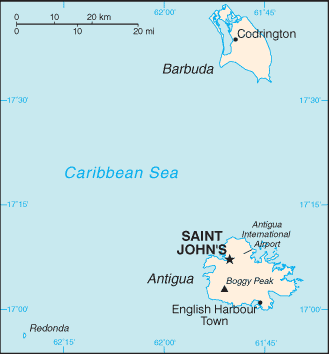 Background

While Antigua and Barbuda is probably best known as an up-market destination for more discriminating tourists, its natural and developed assets have also allowed it to emerge as an attractive offshore business centre. The country is in a convenient time zone, sharing the same time as New York, Toronto, Central and part of South America, and falling five hours behind the UK and Europe in the summer and four hours in the winter which allows international business to be transacted easily within an appropriate time frame. Antigua's international airport is a major gateway for the Caribbean, serving British Airways, US Air, Virgin Atlantic, American Airlines, Air Canada, BWIA and LIAT, with direct flights from New York, Miami, Toronto and London. Its international telecommunications are excellent, with direct access into the global stream of financial and business data. Electronic funds transfer is readily accomplished, providing same day value, and securities can be placed and executed within 24 hours.
There is a prosperous English-speaking community, with a resident population of 80,000. Its people are involved primarily in business related to the tourism industry and in commerce. The country enjoys the highest per-capita income in the Eastern Caribbean. First-rate professional services are widely available, including banking, law, accounting, and management resources.
International commercial banking has been conducted on Antigua for many years. Offshore banking is more recent, having started in 1983. Since that time the industry has grown rapidly. Working in co-operation with the private sector, the Government has improved Antigua's offshore company and banking environment through the introduction of new foreign residency, trust, and partnership legislation.