I was lucky to attend the "Malaysia: Tech Rising Star in Southeast Asia" webinar earlier this week. Featuring a variety of speakers from different fields of expertise, the event was organised by the British Malaysian Chamber of Commerce (BMCC) in partnership with the Department of International Trade (DIT) and also the Northern Powerhouse initiative.
One thing clear from the outset was the passion and enthusiasm that the presenters had for what Malaysia has to offer on the global stage. Indeed, the national government has been investing a lot of money and effort to transform Malaysian's manufacturing- and agricultural-based economy into one where the tech sector – and consequently international collaboration – has a key role to play.
Malaysia's development does seem to have run in parallel with that of the North of England, funnily enough! A vital manufacturing hub, Northern England now has one of the fastest-growing tech industries in Europe. FinTech and EdTech are arguably at the helm.
So if you're a tech business based in Leeds, Manchester, Newcastle, or any area in the North of England, collaboration with Malaysian organisations may be the most natural and obvious partnership possible! Here are some reasons why it's worth considering export to and/or investment in Malaysia…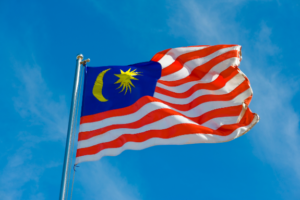 1. The strong ties between Malaysia and Northern England are already there
Malaysia is a member of the British Commonwealth, and is the UK's second largest trading partner in Asia. The two nations signed a Memorandum of Understanding in 2016 to continue nurturing their trading relationship. Sure enough, the DIT has supported over 20 collaborations and investments by UK companies and over £131m worth of trade by UK tech companies in Malaysia since that year. The best thing about this? This spirit of collaboration shows no signs of waning, even after the political turmoil of Brexit and the global shockwaves of the coronavirus pandemic.
2. Malaysian companies make open-minded, enthusiastic partners
As the event organisers were proud to state, Malaysia is "multilingual, multicultural and multi-ethnic". Malaysia's demographic make-up does seem to lend itself to easy and enthusiastic collaboration with people from different countries and backgrounds. This is especially the case for English-speaking countries: while Malay is the country's official language, English is taught early in schools. This arguably makes it an unofficial second language!
3. Government initiatives mean smoother collaborations
Not only does the Malaysian government offer support through tax incentives to eligible companies, there's also the One Stop Centre for Business Travellers. Organised by the Malaysian Investment Development Authority, this initiative eases movement for international business travellers who are visiting the country. More information on this can be found here.
4. The rest of Southeast Asia would be at your fingertips
Malaysia is located in the heart of Southeast Asia, with the Association of Southeast Asian Nations (ASEAN) making up the 5th largest economy in the world. When it comes to tech, the internet economy in the region has continued to grow despite the global pandemic (albeit more slowly). Tech companies can undoubtedly tap into this potential, especially since the MBCC offer help with regional connectivity, passing on important contacts from other areas in the Asia Pacific.
5. Malaysia is on the way to key global player status
CEOWORLD Magazine dubbed Malaysia the best country to invest in or do business in. It looks like others have similarly glowing opinions. Coming in second on the WIPO Global Innovation Index, the World Bank heralded the country as the second easiest country to do business in. Similar organisations regard its capital Kuala Lumpur as having an impressive emerging ecosystem for start-ups. Seems only right to get in on the action, surely?
6. Tech in Malaysia is growing, and growing, and growing…
Malaysia's digital economy currently makes up 19.1% of the country's GDP. Moreover, the aim is to increase this to 22.6% over the next few years. This is further proof of the government's desire to continuously develop the tech industry. The growth of 'agri-tech', where AI and data analysis helping to automate farming processes, has modernised agricultural traditions. Health technology has seen remarkable development too. As far as target consumers are concerned, the population's high consumption of tech allow you to reach people from all four corners of the map with your website content. This is because a whopping 99% of inhabitants use smart phones and 86% are present on social media. It may be interesting to hear that tech giants like Google, Microsoft and Huawei have set up operations there recently. Malaysia certainly looks like the happening place to be for all things digital!
So how do you get involved?
The Northern Powerhouse and MBCC are inviting businesses to register their interest for this July's Virtual Tech Trade Mission, where attendees will gain invaluable insight into the Malaysian market.
And remember, our Malay translators are on hand to help for when you have that website content ready for translating! We love helping Yorkshire companies reach out to new markets. Just get in touch to find out more!
A big thank you to the BMCC and Northern Powerhouse! The webinar certainly provided a wealth of information, lots of which features in this blog.
14 May 2021 10:12