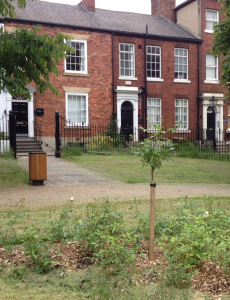 We love Queen Square so much that when we needed to move office, we simply moved to the other side of the square!
Together with our neighbours, Rebuilding Society, we sponsored the addition of new rose beds in each corner of the square. Rebuilding Society is a peer-to-business lending platform that connects UK businesses looking for a loan with individuals prepared to lend their own money.
In addition to improving the view for al fresco business meetings, hopefully the office will smell nice when the flowers are in full bloom!
21 June 2013 10:58