At Web-Translations, we provide B2B translations to help our clients trade internationally. This includes website translation as well as translation of marketing collateral.
Occasionally we are approached by individuals who require translation of certificates for public authorities to support an application, such as a visa, passport or residency permit, or at the request of other official organisations. Certificates that are requested include birth certificates, marriage certificates and degree certificates.
In the UK, we do not have the 'sworn translator' or 'certified translator' concepts which exist in some other countries.
However, translators may opt to become members of official translation organisations, where they are required to present their translation qualifications before being accepted for membership. These translators can provide translations for official purposes.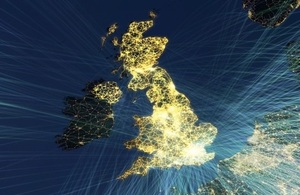 For more information on what requirements the UK government has for translations submitted in support of visa/passport/residency applications, please follow this link to the www.gov.uk website.
How can Web-Translations help?
At Web-Translations, we can provide translations with a statement on company letterhead stating that the document has been professionally translated.
For some requests, we can provide a statement that the translator is a member of the UK's Institute of Linguists (IoL) or the UK's Institute of Translation & Interpreting (ITI), or is a member of an official body in their country, which will satisfy UK government requirements.
However, provision of a statement about IoL / ITI membership may not always be possible, as some of our translators are not members of these organisations. It will depend on what languages you require as to whether we will be able to assist you.
There may be an additional charge for arranging an ITI or IoL translator. Please note that our minimum charge for certificate translations under 300 words is £60 plus VAT for most languages.
Please contact us if you'd like a translation for official purposes.
13 September 2017 09:53