Have you seen fewer .co.uk sites recently?
Many companies with an international presence have moved to a single site with subfolders for each country.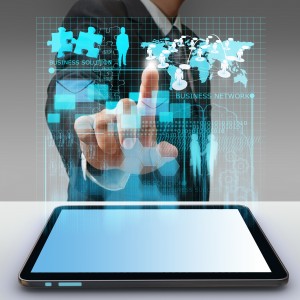 At Web-Translations, we started with a .co.uk domain in 2003, and as we grew, we added a .com domain, then a .jp domain, and over the next 10 years we purchased domains for many different markets including .es, .it and .pt. It began to get expensive and complicated! In 2014, we moved our primary site to a .com domain, with subfolders for different languages.
Previously, we would have advised against this. Top-level domains, such as .de and .jp, are automatically picked up by search engines, and are therefore good for in-country SEO. However, with newer geotargeting techniques, a single site with subfolders (also known as subdirectories) can be as effective as a ccTLD.
There are exceptions to this, such as the .fr domain; French internautes still prefer seeing a .fr domain. Perhaps this will change over the next few years, but at the moment, if France is your key market, a .fr domain is the best option. (In the past, it could be tricky to get a .fr domain without residency in France, however many domain registrars now offer a "trustee" service which allows non-residents to purchase a .fr domain.)
In terms of SEO, subfolders (e.g. shop.com/es) may be preferable to subdomains (e.g. es.shop.com). Subfolders pass on some authority from the root site, whereas subdomains may be seen as a separate entity by Google in terms of ranking. However, John Mueller from Google said in 2016 that Google is smart enough to know what you are trying to do with subfolders and subdomains; there isn't much of a difference between the two in terms of SEO (watch the Youtube video).
A single international site with subfolders made it easier for us to manage localised content, and was much more cost-effective. We would certainly recommend this approach!
16 August 2017 10:39