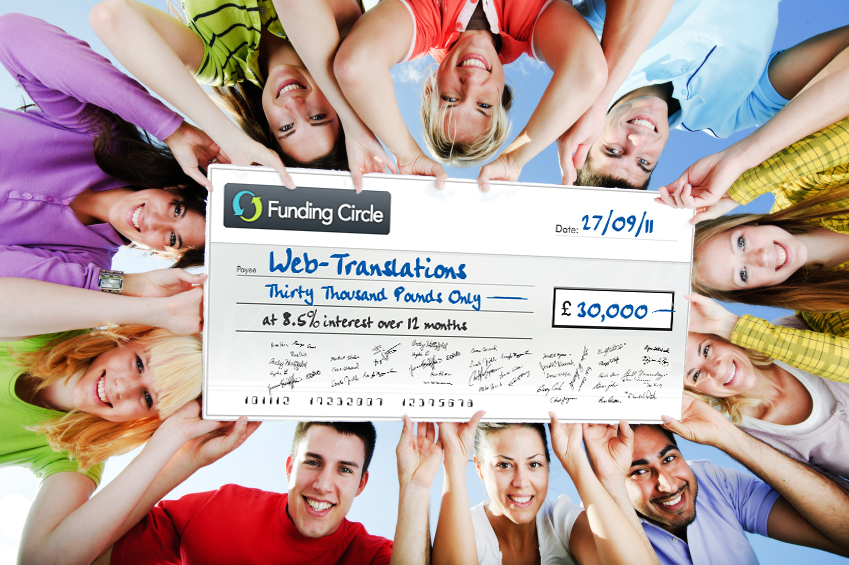 It is with a sense of anticipation that we enter into our 9th year, celebrating the recruitment of four new team members and carefully planning our expansion into Germany.
For as long as we're helping our clients to grow their profits from international markets, we can be confident of the growth of our own business. While organic growth has been steady, I feel that the business could be achieving more rapid growth. However, such growth wouldn't be possible without access to funds. In today's market, capital doesn't come easy. While the base rate of interest is remarkably low, the banks are using the opportunity to improve their margins, failing to pass on the rate reduction. Before the economic crisis, I obtained a loan at 4.5% over base. However, the rates I'm currently being offered are in excess of 17% APR.
Obtaining funding to grow has been unusually challenging…

On the 29th June, I submitted a loan application to LloydsTSB; despite being offered a 6% rate verbally, I've still not received an offer (it has been 90 days). The delay in processing my application is nothing short of an obstruction to growth. After getting the impression that the bank wanted me to look elsewhere for my borrowing needs, I applied to the Business Enterprise Fund. Application date: 29th July. Loan offer received: 15th September (48 days to process) at 11% with 2.5% arrangement fee. I felt that the cost of finance was high and after sharing this view with Ben Dyson (leader of the Positive Money campaign, which values a productive economy over a speculative one) I looked into the peer-to-peer funding network that connects savers/investors with entrepreneurs called: Funding Circle.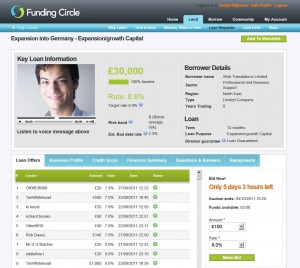 After a credit and background check, Funding Circle had assessed my application within just two days. However, it has to be said that the assessment evaluates only the decision to list on their platform, while the decision to invest is taken by individual investors. Over the next week I will receive bids to fund my loan request. 48 hours after being listed on the platform, my funding requirement (£30k over 12 months) is 100% offered (from no less than over 400 investor bids). Currently the average rate is 8.7% (+3% arrangement) – this is set to fall, as lower rate bids trump higher rate offers.
I would invite my stakeholders to consider using the platform. As an entrepreneur, I would rather see the interest go to private individuals or to businesses than to banks. Traditionally, it has been difficult asking friends, family & staff to invest. Despite always honouring my debts, the company is listed as limited liability for that very reason. Funding Circle encourages lenders to spread their money, and therefore risk, across many loans, meaning that in the unlikely event that a business does not fully repay its loan, only a small proportion of a lender's overall return is lost. Funding Circle also employs the same credit checks used by banks and only lends to businesses with at least two years of accounts to ensure that only creditworthy businesses are allowed onto its marketplace.
Peer-to-peer lending is not without risk. However almost 99% of repayments to Funding Circle are on time. If you do use the platform, please make investment decisions with consideration.
As for this year's growth plans, there is much to be excited about, now that I've secured my funding source.
Andrew Mullinger, co-founder of Funding Circle, commented: "As Daniel Rajkumar's experience shows, obtaining funding from banks can be unnecessarily difficult, which acts as an obstruction to small businesses and stops them from reaching their full potential. Funding Circle's application process is online and takes just 20 minutes, meaning that busy company directors don't have to take huge chunks out of their days for meetings with bank managers. Approved businesses are able to access their funds within two weeks of the original application."
Further Information:
At the time of writing there were 19 loan requests listed on funding Circle seeking a total of £1,140,500 with an average rate of 8.51% being offered.
29 September 2011 12:12