In one of our previous blogs, we spoke about Facebook's character limits. Today, we're going to look at Instagram's character limits. Many of us use social media on a daily basis, and in some cases hourly, which is why it's a great tool for marketing. When posting content or creating ads and campaigns, there are a lot of things to consider, and one of these is the character limits!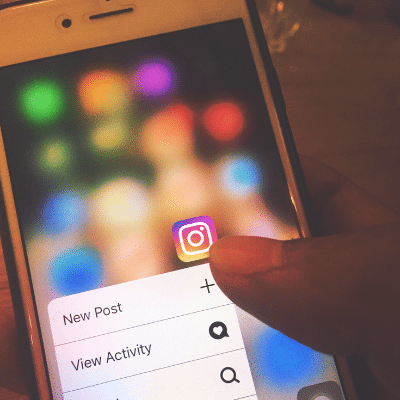 This blog will look into the character limits for ads, posts and stories on Instagram:
Instagram – Ads
Instagram is known to be a visual platform, where users share images of aesthetic food, beautiful landscapes, cute fluffy animals… the list goes on! This makes it a great marketing tool.
The character limits for these ads are:
Heading: 40 characters
Primary: 125 characters
You are also able to use up to 30 hashtags
Instagram – Posts
As Instagram is more of a visual platform, the text character limit is significantly lower than Facebook's. The limit is 2,200 characters, and you can again add up to 30 hashtags.
Instagram – Stories
As with Facebook, you can also advertise using Instagram's stories. This allows the advert to be shown for 5 seconds, or until the user exits the story.
The ad can be a still photo, or a video, and you can add various features to it, such as links, polls, questions, emojis and text. The character limit for this text is 125 characters, giving the user enough time to read it before the app moves onto the next story.
How are character limits relevant to translation? It's important to consider these character limits when we're translating marketing content for social media. Particularly because languages vary in length. For example, French translations are typically longer than the English version.
We hope you found this blog insightful, and we will continue to look at the social media platforms in more detail too. If you have any questions about translating marketing content, please get in touch via our Contact Us page.
8 November 2021 12:40