If you're anything like us at Web-Translations, then you're probably a little bit flummoxed to learn that today is the first day of summer. Yes, it seems like yesterday when we were welcoming in the new year and making resolutions that we were confident we would keep. The year has flown by and whilst we might not have kept all of our resolutions (after all, who actually does?) we certainly have been working hard and been busy developing lots of exciting new projects.
Nonetheless, believe it or not, summer is now here, and we all deserve a little break. Whether you prefer to sunbathe by the beach or hike in the remote mountains, we hope you take a moment to breathe this summer and why not read a book while you're at it?
At Web-Translations, we love to read, especially those novels that have been translated. To help you decide which novels to read this summer, we've put together some of our favourite international titles that we've read this year. We hope you enjoy our picks!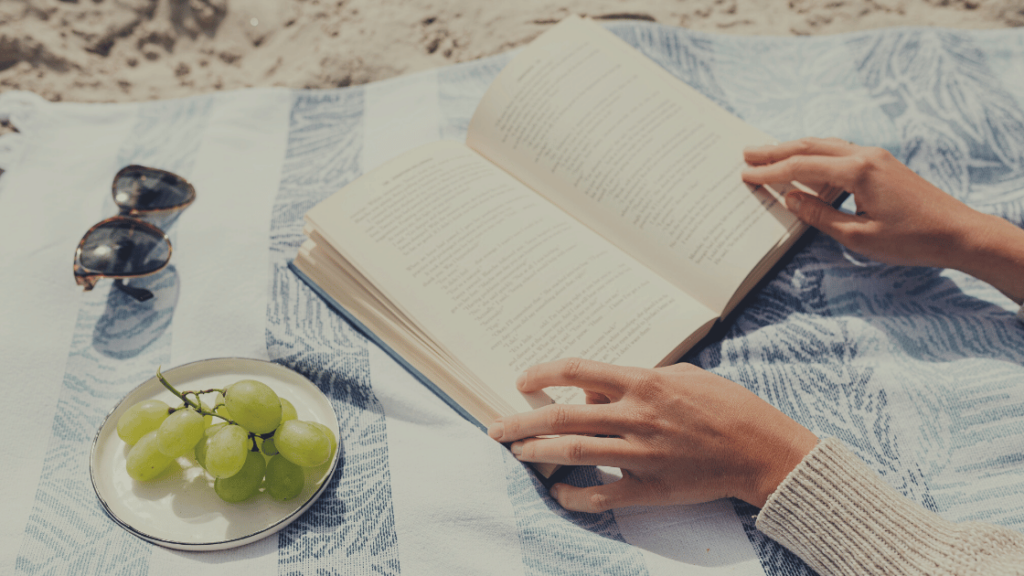 Convenience Store Woman
By Sayaka Murata
Translated from the Japanese by Ginny Tapley Takemori
It's highly likely that you've heard of our first translated title and that's because it's a muti-million selling international sensation. Quirky yet profound, Sayaka Murata's novel follows the life of Keiko, a young woman who is considered unusual by her family and friends for she has worked in a convenience store for 18 years. Despite herself enjoying this role and finding peace in it, she decides to try and appease her family when she meets Shiraha, a man who equally lives on the fringe of society.
Unpredictable and wonderful, Murata's novel is a feminist rallying cry, but a funny one too!
Paradais
By Fernanda Melchor
Translated from Spanish by Sophie Hughes
Our next novel is a Mexican text that was longlisted for the International Booker Prize in 2022. The story centres upon Franco and Polo, two misfit teenagers, who live within a luxury housing complex. Each faced with the likelihood of never achieving what they believe they deserve, they plot a mindless and macabre scheme.
Exploring the self-destructiveness of youth when faced with despair, Melchor's Paradais is a 'short inexorable descent into hell.' What is more, Sophie Hughes' translation is equally compelling, mirroring the text's rhythmic build towards a violent climax.
Lemon
By Kwon Yeo-sun
Translated from Korean by Janet Hong
The third international title we'd like to recommend is a novel written by the South Korean author, Kwon Yeo-sun. Like our previous recommendation, Lemon is equally not one to read if you're after a light-hearted quick read. If you're fancying a piercing psychological portrait of three women haunted by an unsolved murder however, then this is the novel for you!
Lemon opens like a classic whodunnit novel – a girl is dead, but we don't know who killed her. With seventeen years passing since the murder however, the novel explores the grief and trauma the incident has placed on the victim's younger sister and two classmates. Whilst the quest to find the perpetrator is of course central to the story, Kwon Yeo-sun equally uses the novel to explore notions of privilege, jealousy and trauma and how people live with the wrongs they have inflicted and experienced.
A Line in the World: A Year on the North Sea Coast
By Dorthe Nors
Translated from Danish by Caroline Wright
The fourth international title we'd like to share with you is a Danish non-fiction book that is immensely calming and forces you to take a moment of quiet.
In Denmark, there is a line that runs from the northernmost tip of the country to where the Wadden Sea meets Holland. Dorthe Nors, the author of this text, is a descendant of a family who have lived for generations among this line. In this novel, she returns to the coast, tracing the history of the places she visits and exploring her own relationship with the land she calls home. Imbued with subtle humour, notes of melancholy and a calming quietness, it's hard not to fall in love with this text.
Bitter Orange Tree
By Jokha Alharthi
Translated from Omani by Marilyn Booth
The final novel we'd like to share with you is an Omani text that is deeply emotional and largely autobiographical. Written by the Man Booker International Prize-winning author, Jokha Alharthi, Bitter Orange Tree details the life of a young Omani woman who builds a life for herself in Britain and reflects on the relationships made there. The novel shifts between past and present, and memory and folklore and is a profound exploration of wealth, desire and female agency.
---
We hope one of these novels is of interest to you, but if you fancy some more recommendations, don't forget to check out some of our other literature in translation blog posts! We'd also love to hear what books you'll be taking with you on your travels this Summer! Be sure to get in touch on twitter and LinkedIn!
21 June 2023 14:59