CEO of Web-Translations to deliver international eMarketing workshop for luxury tourism industry in conjunction with the institute of Export, Soft Skills and the Ministry of Enterprise for Mauritius.
Date: 13th or 14th August 2012 (with future events TBC)
Venue: Le Méridien, Pointe aux Piments, Mauritius (yes, seriously)
Daniel Rajkumar is a multi-award winning internet entrepreneur that has created various web businesses, including web-translations.com which supports companies seeking to increase international trade by attracting more international visitors to world class websites. He analyses industry trends and researches the developments in the web before they become popular. He understands the constraints of small businesses as well as well as the challenges faced by large organisations and is able to consult on various levels, practically and strategically.
Daniel Rajkumar has presented for UK Trade Invest, the Institute of Export and is writing a book on 'the web as a function of business'.
This 1 day workshop is essential for businesses and organisations looking for high-value tourists. Good international eMarketing can be executed inexpensively using a combination of online services to enhance your online presence and to receive good quality visits and online bookings.
We will look at the SIT model (Seduction Information Transaction) and present ways to quickly and easily syndicate high quality content via the web, email and social media.
The Web needs to be used as a 2 way communication tool, with existing customers and to also attract new, high value customers.
The workshop will be very practical (all delegates should bring laptops) it nwill make impacting changes to your web presence on the day. You will notice results within a week.
You will receive a eNewsletter template and use of the online email marketing tool www.nouri.sh (worth £209) that will be used to syndicate your social media content via email, so that it can be seen and read by those who prefer email over social media.
You will gain knowledge about how to leverage the marketing strategies of major companies such as South African Airlines, the Dorchester Collection of Hotels, Small Luxury Hotels and Holiday Check for a fraction of the cost or even free.
You will learn key tips about using Google Analytics.
Important work for review sites (such as Trip Advisor) & Wikipedia
You will also learn about quick, efficient, content authoring techniques, including video, blogging and podcasting. All techniques will be about winning customers directly, without the expensive costs of working with affiliate sites like Expedia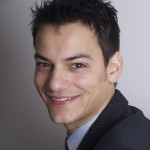 A day of consultancy from Daniel Rajkumar aka '.com Dan' is normally priced at £1000. With the additional social media design & eNewsletter service, you receive over £1500 in value.
Topics covered:
How the web has evolved in recent years
Understanding the web behaviour of high value clients
Preparation for eMarketing
Seduction
Information
Transaction (Bookings)
External endorsement
Creating Content
Wikipedia
Trip Advisor
Luxury Society
Using your reception desk for
Video
Blogging
Podcasting
Recruiting an Audience
Offer a discount for referrals
Competitions & prizes
Social Media
LinkedIn
Facebook
Twitter
eNewsletters
Creating a Nourish Campaign
Subscriber management
Translation
Marketing to an international audience
Case Studies
SAA
Holiday Check
The Dorchester
Small Luxury Hotels
Google Analytics – using goals and alerts
Bringing it all together
Conclusion
There will be a prize for the delegate that does the best work / makes the most progress on the day.

Audience: The seminar is best suited to Directors and Owners.
Price: £250 + VAT
Note: we are trying to negotiate a discounted rate for flights with Air Mauritius. Please email dr@web-translations.co.uk to book your place.
Offer: Book your seat before 6th August 2012 and receive the following tools FREE:
Business social media design pack for implementation on: Facebook, LinkedIn and Twitter. In the workshop we will go through the practical steps of implementing a fresh social media strategy which will make use of the design work provided. To receive this we will need you to upload high quality photos to a flickr account.
eNewsletter email marketing tool and template www.nouri.sh that will be used to syndicate your social media content via email, so that it can be seen and read by those who prefer email over social media.
FREE taster presentation
Organised jointly by Enterprise Mauritius, Web Translations Ltd, Soft Skills Consultants (Mauritius) Ltd and the Institute of Export as follows:
Subject: Internet marketing to win more foreign customers
Date: Thursday 9th August 2012
Time: 3pm to 4pm
Venue: Enterprise Mauritius, 7th Floor, St. James Court, St. Denis Street, Port Louis
1 August 2012 13:28