Adding keywords to your website, in a natural and readable way, is a great idea, but keyword stuffing is considered a black-hat SEO tactic. Even the phrase itself suggests furtive, shady behaviour; something that you wouldn't want to be caught doing. There are real reasons behind why you shouldn't include this method in your SEO strategy.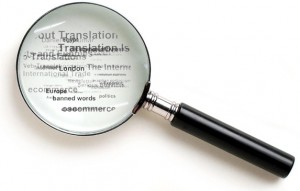 Google's Matt Cutts warned webmasters about SEO keyword stuffing and over-optimisation, saying:
"We are trying to level the playing field a bit. All those people doing, for lack of a better word, over optimization or overly SEO – versus those making great content and a great site. We are trying to make GoogleBot smarter, make our relevance better, and we are also looking for those who abuse it, like too many keywords on a page, or exchange way too many links or go well beyond what you normally expect."
Squeezing keywords into your content anywhere they will go (and plenty of places they don't!) is playing a dangerous game, and Google is only getting better at catching people out. If Google finds your site to be full of keywords and dodgy links, your site will be penalised by demotion of its rankings.
Also, although such tactics may currently result in a higher SERP for your website, this effect is ruined when a human being actually clicks through to your site. They won't stay, and they almost certainly won't buy – so what was the point of the exercise?
Instead, concentrate your time and energy on creating genuine and interesting content focusing on your expertise. By producing content that your potential customers will want to read you will earn their attention and attract organic traffic to your website.
30 August 2017 09:36