Language adapts constantly. There are always new words, alternative meanings to existing words, and even just using the word in another form. This is the great thing about language, although it's challenging for language-learners to keep up to date with all these changes.
No one expected there to be a pandemic and it took the entire world by surprise. During the pandemic, the English language gained new words and phrases that we wouldn't have imagined before, as well as existing words being used in another sense. This blog will provide some examples of these instances: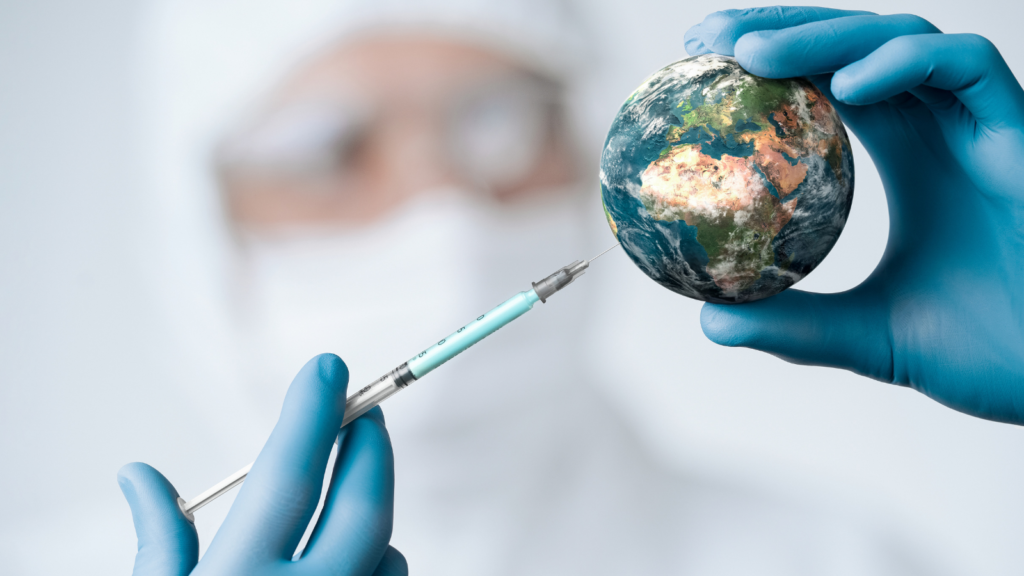 1. Social distancing
'Social distancing' was a massively different concept for society, as we needed to keep at least 2 metres apart from other people. For many of us, this was extremely difficult. We like human contact, even if it's a hug when we're upset, or a pat on the back when we're happy. We were even unable to visit our friends and family during the hardest of times.
2. Self-isolating
The concept of 'self-isolating' was also a new one. If we'd been around someone who had tested positive for the virus, or had tested positive ourselves, we'd have to stay at home. The length of time varied as the pandemic progressed. The adjective 'isolating' has been around for centuries, but having to 'self-isolate' was new for us all.
3. PCR tests
PCR (polymerase chain reaction) has been around since the 1980s, as it has been used in the field of DNA. Due to the unexpected nature of the virus, scientists had to use existing resources to expedite the processes required to help the fight against the virus. So this is why PCR is now being used in another domain.
4. Lateral flow (tests)
Lateral flow tests (also known as lateral flow immunochromatographic tests) is a concept that has been around since the 1940s. An example of this is at-home pregnancy tests. We've also already seen another development in English, as lateral flow tests are now often referred to as 'lateral flows'.
5. Furlough
This is another concept that has existed for a while, however was previously used within the military domain. Furlough originates from the Dutch 'vorloffe' meaning 'leave of absence'. 'Furlough' is now a commonly recognised word in English within the political domain, since the UK Government introduced the 'furlough scheme'. This scheme allowed companies to give their employees temporary leave of absence without dismissing their employees. This has saved large numbers of jobs across the UK.
6. COVID Pass
A 'COVID pass' is a new idea which shows your COVID-19 status. This is now being used by numerous venues and at events to help stop the spread of the virus.
7. Track and Trace
The UK Government created a system to help track the virus and reduce its transmission rate. This system was called 'Track and Trace'. People would scan the QR code at venues, shops, cafés and restaurants, and users would be notified accordingly, if they needed to self-isolate.
8. Double-jabbed
This is a phrase used to describe those who have received both doses of a vaccine against COVID-19.
I hope you've enjoyed this blog. We'd love to hear how other languages have developed during the pandemic, so please feel free to get in touch via Twitter or our Contact Us page with any examples you have.
7 October 2021 08:03