Whether you like it or not, it has been impossible to escape the rise of Latin music this summer! From Luis Fonsi's 'Despacito' to J Balvin's 'Mi gente', Latin music seems to be storming both the UK and American charts, and it's showing no signs of slowing down.
Latin music has experienced various crazes throughout the years, however, with the rise of streaming platforms such as Spotify, its popularity appears to only be getting stronger as Latin music fans across the world can easily listen to this genre of music. This has resulted in many English speaking artists wanting to jump on the bandwagon and break the Latin American market.
It's clear that Justin Bieber really kicked off the trend of collaborating with Spanish speaking artists in an attempt to create 'Spanglish' hits; and that's exactly what he did! Bieber's remix of 'Despacito' is the second primarily Spanish language song to reach number one of the US Billboard Hot 100 since 'Macarena' in 1996 and its official music video became the most viewed YouTube video of all time after receiving its 4 billionth view in October 2017. What's peculiar is that this all happened by chance. According to Fonsi, Bieber heard the song in a club when he was travelling in Colombia and saw how the crowd reacted to it and just knew straight away that it was something he wanted to work on so he decided to contact Fonsi to propose a collaboration.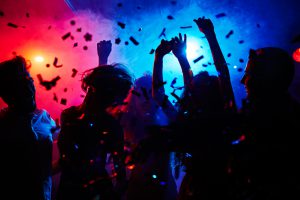 Following Bieber's success, Latin music is everywhere and everyone is wanting to take advantage of this new trend, including The X Factor. Last weekend the theme was 'Viva Latino' which saw the contestants tackle Spanish language hits including 'Reggaetón Lento' by Latin American boy band CNCO, which was then remixed by Little Mix, and 'Hero' by Enrique Iglesias. The theme did leave some viewers confused as some songs featured on the show appeared to have no link to Latin music at all, for example, Daft Punk's 'Get Lucky', which left some viewers questioning whether the theme had been misunderstood. But the fact that the show producers even attempted to incorporate this theme at all is testimony to the Latin music revolution we're currently experiencing!
There's no doubt that the collaborations with English speaking artists have increased the popularity of Latin music in the English speaking world, with UK recording labels actually reaching out to Latin American labels seeking collaborations, which is unseen in the music industry.  However, what is interesting is the rise of J Balvin's 'Mi gente' which is almost completely in Spanish and has reached the charts without the boost of an English speaking artist. This shows that Latin music is growing from strength to strength and shows no sign of leaving the charts or our radios any time soon!
8 November 2017 14:33