Presents for family in America  

Presents for the kids

Present for Grandma

Click, click, click.  My Christmas shopping is nearly complete, and 80% was purchased online.  The gifts that haven't been dropped into my online shopping basket have at least been researched and price-checked online.  Judging by the latest eCommerce research, I am not alone.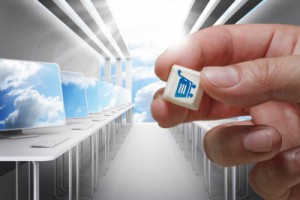 Consumers around the world are shopping online in increasing numbers.  It's quick and often cheaper; getting the lowest advertised price only takes a quick Google search.  And with free shipping options, it's cheaper than paying for city centre parking! Buying gifts for friends and family in another country is also a lot easier – no queuing at the post office! – and saves the cost of international postage.
With your international eCommerce site, the concerns are very much the same as for English-language only websites, however there are a few additional points to consider for your foreign-language pages. Simply translating the English content is not sufficient.
Delivery charges
Make it very clear how much deliveries to the target country will cost.  Also include pricing for delivery to the UK as well – many foreign shoppers on UK sites are buying for their friends and family in the UK.  And finally, include a table of pricing information for all other countries/regions, as someone using a translated site may need delivery to a different country altogether.
Delivery times
Again, it helps to make it very clear how long it will take for delivery to the UK and to the target country.  Information for delivery to other countries should also be included less prominently.
Returns Policy
Please include returns information specific to the target country.
Payment Options
Paying with a credit card on an international site can raise concerns for a shopper.  What currency will the charge be in?  Will a fee be incurred? How secure is the site?  Including the option to pay with PayPal is a good idea.  This way, shoppers don't have to input their credit card details on the site as the payment is handled completely with PayPal.  Yes, the merchant has to pay a fee, however if it means making a sale that wouldn't be made otherwise, it may be worth it.
Customer Service
If you can receive and reply to customer queries in their own language, that will work in your favour.  If you need advice on this, please contact us directly.
Personalisation
If your company offers personalised items, bear in mind that foreign customers may want items with non-Latin characters printed on them.  Are you prepared to print Japanese or Arabic characters on a leather diary?  It not, bear this in mind when localising the site.  Often, personalisation is key for a brand, and not being able to offer personalised items in the target language is a major setback.
Reviews
Have you translated reviews consumers have left on your site, or are you displaying all reviews – regardless of language – to every visitor? If you have sufficient reviews from the target country, either option will work. Reviews are key for visitor conversion and can't be ignored.
27 November 2017 13:12