Hi everyone,
I have recen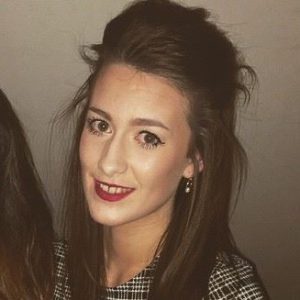 tly joined the Web-Translations team as a Project Coordinator, having just finished my Masters in Applied Translation Studies at the University of Leeds. Prior to this I graduated with a first in Russian and Spanish, again from the University of Leeds. During my MA we studied a module on CAT tools which was geared towards preparing us for the world of translation and the language services industry. I particularly enjoyed this module; especially when we took part in simulated localisation projects which allowed us to mimic a 'real life' translation project and workflow. It was these projects which actually introduced me to the role of a project manager and piqued my interest in wanting to pursue a career as one.
I am originally from Liverpool, so I've been a football fan since birth, and a red – obviously. I love Liverpool as a city but after moving to Leeds for my undergrad I have completely fallen in love with it here, and Yorkshire as a whole too, so I'm not quite ready to leave just yet! Therefore, when I saw the opening at Web-Translations I thought it'd be the perfect opportunity for me to start my career.
During my undergraduate degree I was fortunate enough to spend a year in Moscow studying at Moscow State University. This was an incredible experience which certainly opened my eyes to Russian culture and their traditions. During my time in Moscow I attended Russian language classes, taught English privately and worked as an English language proofreader/editor for a television broadcaster. My time there not only allowed me to improve my language skills considerably, it also heightened my interest in languages in general, allowed me to make friends from around the world and create some unique memories (seeing bears outside of the university seems to stand out!).
I have also spent time in Granada, in the south of Spain. Granada is an exceptionally beautiful city with so much culture and life; it has most definitely become my second home! It has so much to offer, including the Alhambra and Albaicín, (not to mention the free tapas!!) so I try to encourage everyone I talk to about it to visit and explore its wonders.
I am very much looking forward to seeing what working as a part of the Web-Translations team has in store for me and being able to use the skills that I have learnt throughout my time at university.
9 August 2017 10:00