Hello!
I'm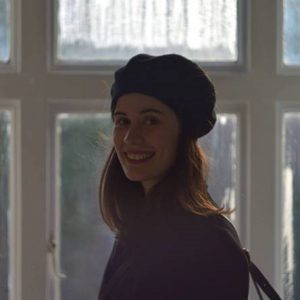 Rachel, the new Project Coordinator at Web-Translations. I'm really excited to join the team and experience the world of translation from this end, having worked as a French and German freelance translator for a year. Prior to this, I completed an MA in Audiovisual Translation at the University of Leeds and a BA in French and German at University College London (UCL). My master's in Audiovisual Translation focused on the creation of interlingual subtitles and also intralingual subtitles for deaf and hard-of-hearing audiences. I also learnt a lot about CAT tools and localisation strategies, which has prepared me well for life as a project coordinator.
As a student, I dedicated my spare time to theatre and film, performing each year at the Edinburgh Fringe Festival with various companies, so subtitling was a great way to combine my love of languages and film. Last year, I was also able to combine translation and theatre by taking part in an intensive theatre translation workshop in Paris with Columbia University's Barnard College. It was an idyllic three weeks, watching French theatre, translating the texts into English, then performing them to test our translated scripts. Other highlights obviously involved consuming copious amounts of good wine and cheese along the Seine.
During my undergraduate degree, I split my year abroad between Montpellier and Berlin, and I fell completely in love with both cities. I made some really great friends in Montpellier (which did wonders for my French!), and I now visit regularly. I love exploring new cities, but I find myself just going back there each time I go on holiday. I couldn't recommend it enough. As most of my French friends are artists, I have often proofread their English websites or translated information labels for their whacky exhibitions!
I studied at Humboldt-Universität zu Berlin in my second semester, where I was first introduced to subtitling and also took a module in the translation of comic books (very cool!). We translated a French film into German, which, as an English native, was a bit of a mindboggling task, but our collaborative subtitles were eventually used for the film's premiere at the French film festival in Hamburg!
I'm really looking forward to getting stuck in at Web-Translations, where I will be able to use the skills I've developed as a linguist, not to mention my love of list-making, to make sure your translation projects run smoothly!
13 June 2018 11:33