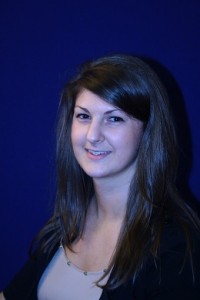 Hi everyone,
I joined Web-Translations as an eMarketing project manager in November 2013. I had previously been working in International eCommerce where I managed the online B2C business, specialising in the French market.  This was a very broad role ranging from product selection and content management right through to marketing and customer services. This role developed my interest for eMarketing and gives me the benefit of being able to view a project from the clients' perspective.
I graduated in 2010 with triple honours in Business, French and Spanish and during my four year course I spent some invaluable time living and working abroad. I worked for The AA in Lyon, France offering tri-lingual customer service and support. I then moved to Badajoz, Spain where I worked as a British Council English Language Assistant teaching English in two secondary schools. These experiences were fantastic for my languages skills, notably in Spain as the city I lived in has not yet been discovered by English tourists!
Out of work I am a keen dancer and I compete nationally in Latin and Ballroom competitions. I enjoy the adrenaline rush, and can't complain about the fake tan or sequins either! The highlight of this year for me was being 3rd in the British Championships.
I am excited to be part of the Web-Translations team and look forward to the challenges ahead.
Sami
6 December 2013 09:40