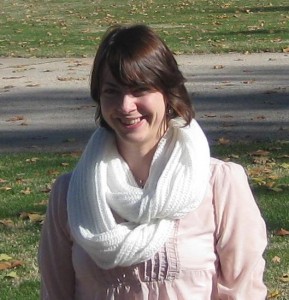 Hello!
I joined Web-Translations in January 2011 as a project coordinator after graduating with a degree in Spanish and business administration from the University Of Kent in July 2010.
I'm new to Leeds, having recently moved here from my hometown of Sychdyn – for those of you with no idea where that is, it's in North Wales, not far from Chester.
I've lived, studied, worked and travelled overseas fairly extensively, including a five-year stint attending an international school in Sri Lanka, a gap year (which I spent on a work placement, a volunteering programme and generally travelling) and also a year abroad at a university in Spain. In fact, many of my closest family members and friends still reside abroad; the main advantage of which being that should I fancy a trip away I have lots of options for where to stay! Other languages and cultures are therefore inevitably of great interest to me.
I've had some varied and interesting jobs in the past – museum guide and dog groomer to name but two – and I'm sure Web-Translations will become another example of a varied and interesting job if the past couple of weeks are any indication! I certainly do relish a challenge and always strive to set myself goals for personal development.
Apart from the usual things like spending time with my friends and family and pets, in my spare time I like going to the cinema, visiting museums and art exhibitions, long walks in the countryside, reading, singing and writing poetry.
*    *    *    *    *    *    *    *    *
Welcome to the team, Geraldine, and keep up the good work!
You can read Geraldine's first blog post here:http://blog.web-translations.com/2011/01/the-relevance-of-online-translation/
21 January 2011 08:46