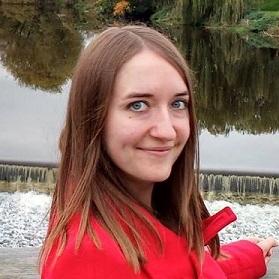 Hi everyone,
My name is Nikki and I have just begun working at Web-Translations as an Account Manager. I've joined the company with a few years of project management experience under my belt in both the translation and localisation industry and also, funnily enough, the orthodontics industry; learning languages definitely takes you down avenues that you wouldn't have ever expected to see when starting your career! This particular role offered an interesting mix of customer service, sales, credit control, QA, translating marketing material and managing translation projects for other languages as well.
My love of languages began at the age of 7 in after-school French classes, and during my teens I took part in language exchange and work experience programmes abroad. I appreciated the invaluable lessons I was learning, even when crashing into bed at only 6pm through sheer exhaustion from stringing French sentences together all day! My Bachelors in French with Theatre Studies at the University of Warwick gave me the opportunity to study at the Sorbonne in Paris for a year, which was a challenge that I relished and an experience that I'll always remember. It was here that I developed an interest in translation through lectures and workshops, in between doing marketing and performing work for a film festival (and gorging myself on crêpes and baguettes, naturally). During my time at university I was able to further appreciate and understand French culture and also had the extremely lucky opportunity to celebrate my own British culture as a performer in the London 2012 Olympics Opening and Closing Ceremonies. I still occasionally re-watch and rewind footage to try and catch a glimpse of myself on TV!
After graduating I went straight on to a Masters in Translation at Newcastle University, strengthening my skills in translation and CAT tools, not to mention my love for the Toon. Topping my year off with a trip to the European Commission in Brussels to represent the university at the Translating Europe Forum, I then chose to move to Yorkshire for work. Since settling here I've been singing in choirs and taking Latin and Ballroom dance classes in my spare time, ever the avid music fan.
I'm very happy to be joining the team here at Web-Translations and look forward to working with clients both old and new.
28 November 2018 11:28