Networking is an important and often underestimated aspect of business. Richard Branson, a well-known businessman, once said that 'succeeding in business is all about making connections'. Social media is a wonderful way to showcase your business, but can it make personal and long-lasting relationships? I'm not so sure it can.
Networking admittedly gets a bad rap. After all, it's often seen as a room full of pushy salesmen talking about their business and products. But this isn't the case at all!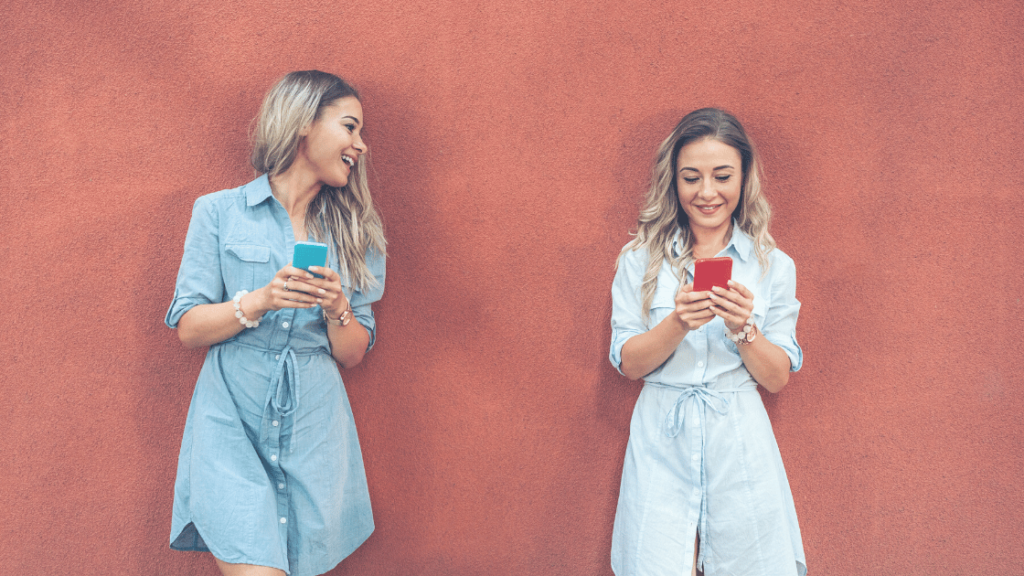 Networking is an opportunity to come together with like-minded people who are there to expand their network, and of course, would love sales to be a result of this. The focus however is on gaining connections and consequently expanding your potential audience, as networking is much like a ripple effect. You meet one person, and they have a network of 10 people. These 10 people then know another 10 people and the process continues. Essentially, the more people you connect with, the more connections you can reach.
Although it's great, we understand that networking may not be everyone's cup of tea. That's why Web-Translations has put together a series of blog posts to help guide you through your first networking events. Of course, we should mention that there are many different types of networking events and each one requires a different approach. Nonetheless, our blog posts will primarily refer to intimate and often very structured events, less structured events, such as attending talks and of course exhibitions.
We hope you enjoy this Networking series! Be sure to get in touch via social media to share your thoughts too!
Networking: Preparation is Key
Before attending any event, you may be nervous and dreading the day itself, but by preparing yourself beforehand, you will be well-equipped for the day.
Prepare your elevator pitch… but don't recite it like a robot. I find it's best to make notes of the key points you want to cover, so that you naturally link them all together. Try to address what you do and how it solves problems. And also, if someone's pitch really interests you or you think they would be a good connection, don't be afraid to mention this in your pitch. This is most relevant to intimate and structured events, as these have dedicated time slots for each attendant to make their pitch.
Pack plenty of business cards. This is a crucial part of networking preparation. It's surprising how many business cards you can hand out without realising at networking events. Pack double what you expect and maybe even a few more. It's better to have way too many, than having to scribble your details on a rough piece of paper. However, if you do run out, panic not! Use LinkedIn to your advantage – follow the steps below to save your LinkedIn QR code. People will be able to scan your QR code and connect with you on LinkedIn straightaway. Not only does this put you in immediate contact, but it looks professional too!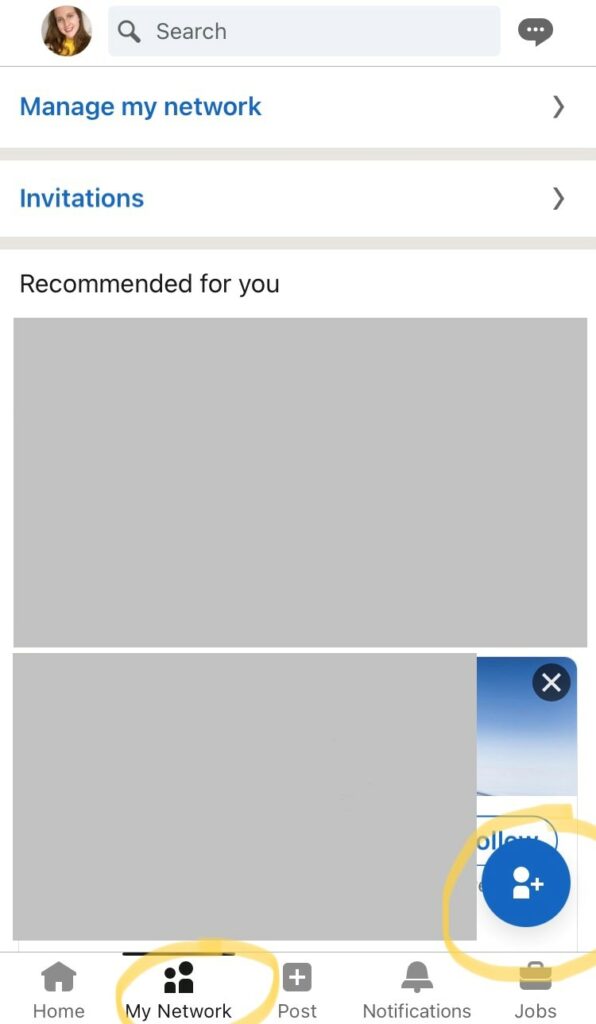 Firstly, on the LinkedIn mobile app, select 'My Network' and then select the circled icon in the bottom right-hand corner.
Next, select 'Scan QR code'.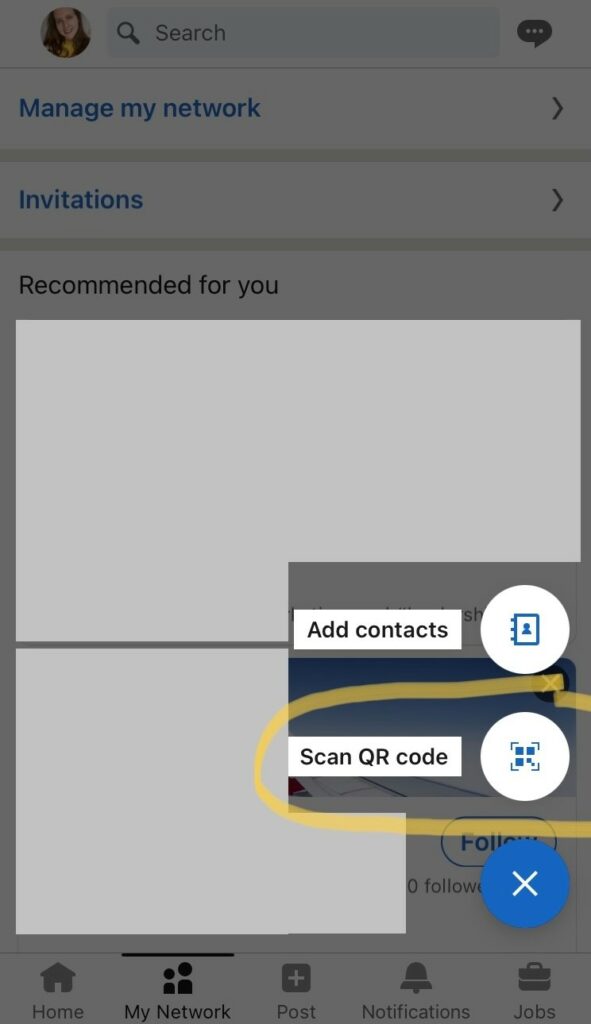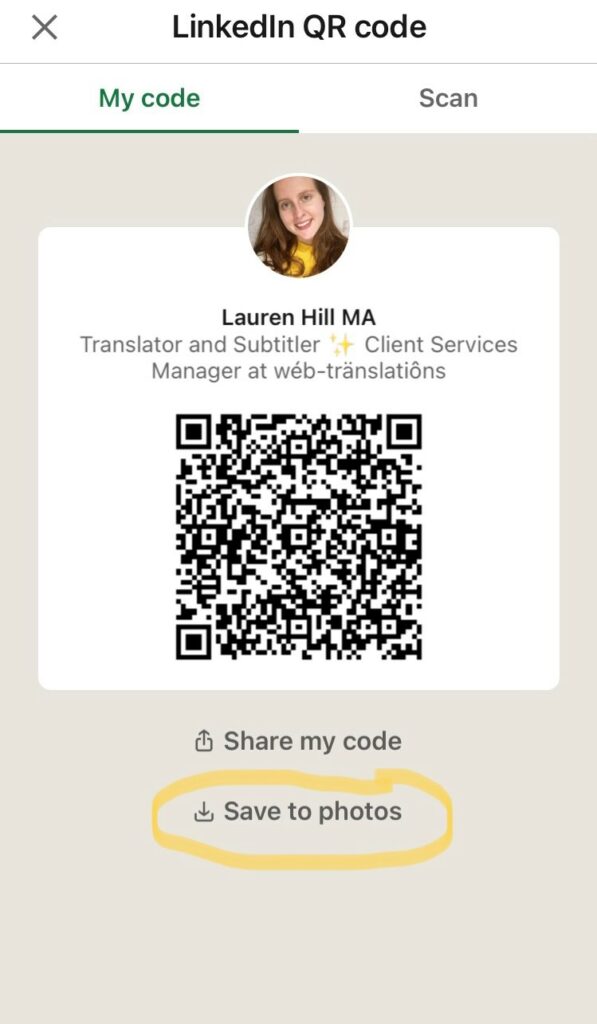 And voila! You can now show this for them to scan. However, if you'd like to have the QR code to hand quickly, you can save it by selecting 'Save to photos'.
Change your networking mindset. So, this depends on type of event that you're attending. For those more intimate events, go in with mindset that these people are not your target audience, but are actually your vehicle to gaining leads (remember the ripple effect I mentioned earlier?). For exhibitions, however, go with the mindset that these are potential clients, but not in a pushy way.
Have a rough plan. This mostly applies to the exhibitions. It's good to look into who is attending and have an idea about who would like to speak with. However, don't be afraid to stray from the plan! In fact, it's often the stands that you least expect, that give you the best results.
The thought of networking may make you anxious and can be very daunting, but with good preparation, you will be well-equipped to tackle the event. I hope you've found these tips useful. Keep an eye on our LinkedIn page and our blog for more tips like these.
21 February 2023 16:48