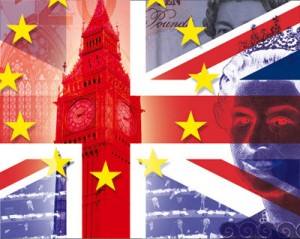 DIT funding worth £6.7 million is now available to businesses in Yorkshire and the Humber
The Department for International Trade (DIT), known as UK Trade & Investment until it was rebranded last September, has 9 English regional DIT branches, as well as Scottish, Welsh and Northern Irish branches.
The DIT Yorkshire and the Humber will deliver a programme of £6.7 million of funding for its Enterprise for Growth programme.
Funding for the programme comes from the EU to strengthen the region's businesses. Targeting both first time exporters as well as businesses already exporting, companies can access matched financial support to develop exports and create jobs.
To qualify for the funding, companies in the Yorkshire and the Humber region must work with the DIT, who will help them to develop their international trade plans. Funding provided will support a company's export strategy, which may include translation of marketing collateral for international visits, website localisation to improve positioning in target markets, translation of product packaging, and more.
If you are interested in the programme, please get in touch and we can facilitate contact with your local International Trade Advisor, who will help you get started.
25 January 2017 13:45