For all our proclamations that the Internet has rendered geography null and void, it's startling how many business opportunities are still missed because of language barriers. Though much progress has been made since the turn of the millennium in bringing global reach to a huge number of successful brands, many great organisations still don't know how to even begin communicating with audiences abroad.
In this light, it's a wonder that the fantastic qTranslate plug-in for WordPress has taken so long to flourish. Once activated, qTranslate transforms the control panel into an incredibly simple and reliable interface for making your site's content multilingual. It organises your pages neatly and intelligently, and offers a user-friendly integration which is compatible with Search Engine Optimisation add-ons and a huge range of content types. In essence, qTranslate condenses the work involved in reaching foreign-language users down to an absolute walk in the park.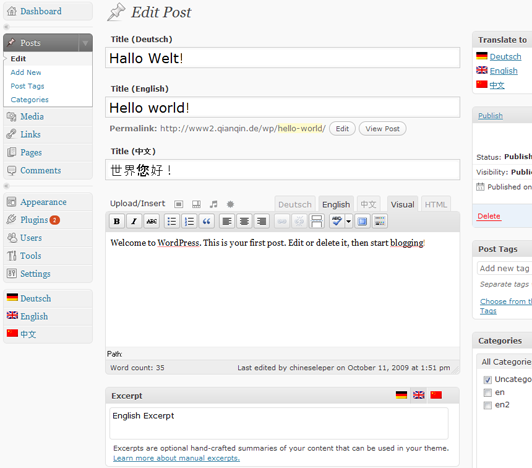 If you're fluent in the second language you want to target, it's as simple as opening that language's tab in WordPress' Post Editor and writing your new content – you can even change the layout of your posts based on the language in play. But if you're not a native speaker, part of the beauty of qTranslate is how easy it makes getting what you've written translated by professionals at LiveTranslation. There's an option to turn on the translation service, which allows you to pay for an affordable, professional translation, courtesy of Live Translation, with just a couple of clicks.
There's no mess involved: you get your content, in a range of different languages, all housed on one site but still clearly distinct from both your users' and a search engine's perspective. It's simple to install and even simpler to maintain.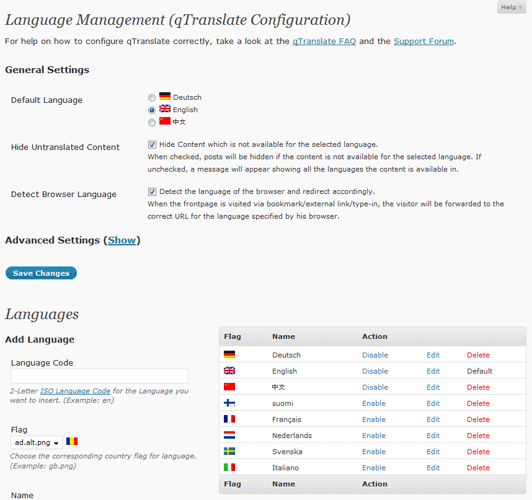 When combined with the supplementary qTranslate with Slugs, what results is a multilingual WordPress control panel which is both intelligent and uncomplicated. It'll translate your dates and times without being told, let you optimise your URLs for each individual language, and even give you multilingual menus. And if you're missing a language that could help you crack a key market, you're literally five clicks and no effort away from taking the first step across the border. Online, you can talk to everybody. Now, they'll be able to understand you, too.
6 November 2012 10:29