Medical translation is a specialised translation type that involves the translation of texts related to health care, medical devices and documentation for clinical and regulatory purposes.
What documents need medical translation?
Medical translation is one of the most regulated segments of the translation industry since errors in medical translation could have very severe consequences. For example, the European Union Medical Device Regulation makes clear that medical device documentation commercialised within the EU must be translated into all 24 official EU languages.
Medical translation requirements vary depending on the type of document in question and the target markets. In most markets, public-facing documents (such as patient information leaflets, informed consent forms, etc.) need to be translated into the local language, which may be a minority language. Material aimed at healthcare professionals (such as medical device user manuals) must often be translated too.
Examples of medical documents that need translation are:
Clinical protocols
Informed Consent Forms (ICF)
Patient Information Leaflets (PIL)
Case Report Forms (CRF)
Patient-Reported Outcomes (PROs)
Package inserts and labels
Manufacturing process descriptions
Instructions for Use (IFU)/Directions for Use (DFU) for medical devices
Pharmacological studies
Scientific journal articles
Localisation of medical software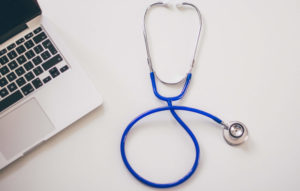 Medical Translation Challenges
Medical translation is one of the most difficult types of translation. It usually requires in-depth knowledge of the specific field of medicine the source text belongs to, including the use of terminology and writing conventions in both source and target languages. Accuracy is vital in order to ensure that the translations are fit for purpose.
Linguistic Validation
The regulation of medical translation sometimes calls for a quality control process called linguistic validation. Linguistic validation is the process of ensuring the reliability, conceptual equivalence, and content validity of translations, such as Patient-Reported Outcomes (PROs) questionnaires. The translated questionnaire must behave statistically the same way across all languages. In linguistic validation, translated text can be actively tested with patients in the target population through cognitive debriefing (CD) interviews. For example, if the PRO instrument is a questionnaire intended to measure the symptoms of diabetes in a clinical trial in the Flanders region in Belgium, the cognitive debriefing interviews would be conducted with diabetic patients in that region, who have Flemish as their mother tongue.
Why do I need professional medical translation?
Only professional translators who specialise in the medical field should work in medical translation; in addition to linguistic skills, it requires specific training and subject matter knowledge because of the highly technical, sensitive, and regulated nature of medical texts. Errors in the translation could have severe consequences, putting people's lives at risk.
27 May 2020 14:24