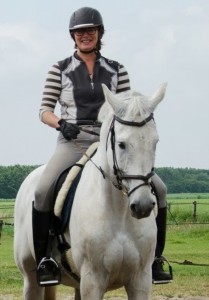 Hi Nanda! How's 2014 treating you so far?
2014 is starting off really nicely. Fortunately the weather here in the Netherlands has been quite agreeable so far, no real winter to speak of and not too much rain. Looks like spring is just around the corner, which is always nice.
Could you tell us a little about your specialist areas for translation?
My specialist areas are IT, HR, CRM, general management, marketing and communication and instruction manuals.
How did you start specialising in those areas?
I've always been interested in IT and computers. I previously worked in a university library, and in a university computing centre. I held various roles, including manager of the CRM unit. This spurred my interest in management, HRM, etc.
Can you share any advice for translators who want to be successful?
Try to find out what subject areas and types of texts you're good at and that really interest you.  Stay open minded, flexible and interested, and aim to deliver the best work you can.
What things make a translation agency easy to work with?
I find a translation agency easy to work with if there is clear communication with the PMs and the deadlines and rates are reasonable. Timely payment of one's invoices is also always nice.
What kind of things do you like to read? Is it similar to your favourite type of text to translate?!
I'll read anything that catches my interest basically, varying from books on cooking, sustainable farming and equine sports, to psychology, history and astronomy. My fiction diet mostly consists of science fiction and fantasy, and the occasional detective story.
When you get a free moment, what do you do to relax?
When I'm not translating, I'm spending time with our horses, tending the garden and the vegetable plot, chopping wood, doing all kinds of outdoorsy things really. Or I while away the time with creative pursuits, such as reading, photography, cooking and various arts and crafts.
18 March 2014 15:04