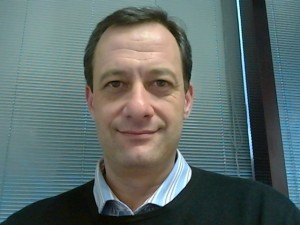 With the recent changes in Spain comes new opportunities and a new office for Web-Translations in Madrid. Spain may be going through some economic pain, but the fact remains it is the best placed European country for helping businesses to make the most of the fast emerging markets of Latin America, or any of the 27 countries for which Spanish is an official language.
Ignacio de Pablo, an experienced localisation consultant, will head up the Madrid office and spreading the word about Web-Translations among local contacts and partners who recognised the need to export as a strategy to grow.
Ignacio has worked in the translation industry for over 15 years, with a career spanning all aspects of the business. He has successfully managed large teams, and been involved with all types of project – from the planning and quotation stage right through to implementation and delivery of large scale multilingual projects. We're very pleased to have him join us, and look forward to putting his extensive experience to good use in winning business from new clients in Spain.
Eager to find and please his first clients, Ignacio says: "Web-Translations is offering a service that is unique in Spain: there are translation companies that can translate websites, and there are those that provide web services and search engine optimisation, but none that combine the two skill sets to deliver real results. Combined with the latest technologies, such as Web Monitor and Live Translation, this makes Web-Translations a really unique. The competition should take notice!"
There is a wealth of opportunity to trade online with Spain. Several well-known US retail companies have found eCommerce success there: Macy's & Bloomingdale's have both launched their sites in Spanish, and other established companies such as Sears, Nordstrom and Saks Fifth Avenue expanded into Spain several years ago.
Home-grown eCommerce is increasing there too – over 42% of Spanish companies use online as a sales channel, and their turnover for the first quarter of 2011 reached EUR 2055.4 million. (source: AMETIC/Everis/Red.es)
The role of Web-Translations is to help companies to succeed and make the most of opportunities in foreign markets, and now more than ever, to facilitate the expansion of Spanish companies to other areas of the EU.
If you'd like us to help your company expand and sell online to Spanish markets, get in touch: sales[at]web-translations[dot]co[dot]uk / + 44 (0) 113 815 0460
You can reach Ignacio on + 34 91 151 71 23 / Ignacio[dot]depablo[at]web-translations[dot]es
13 December 2011 17:35