2012 has been a hugely exciting year for Web-Translations. We've continued to deliver global web solutions for a vast range of businesses, all while growing our team's linguistic, commercial and technological expertise.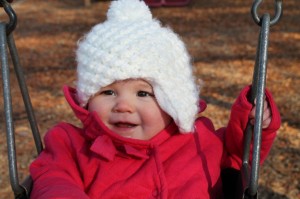 In February, we welcomed the newest Web-Translations baby. The delightful Abigail was well worth the wait, arriving 17 days late weighing  8lbs 7oz, and her immensely proud Mommy Jenn has recently returned to work following her maternity leave. Welcome back, Jenn – we've missed you!
Dominic McGrath joined the team as Project Coordinator in October 2011. His excellent customer service and drive to deliver high-quality projects proved him to be a great team leader, and he took on Project Manager responsibilities in April of this year.
Our September recruitment drive saw us welcome to the team a New Business Consultant in the form of Joe Hamilton, who has already contributed to our expanding portfolio of projects. The strategic growth of Web-Translations resulted in the introduction of an e-Marketing team headed up by e-Marketing Project Manager Rehan Sajid, who brings a wealth of SEO and commercial experience. He is joined by a new e-Marketing Project Co-ordinator, the talented Adam Knott, who certainly proved his worth during his internship.
In October, Beatrice Martinelli became a Project Coordinator, after working as an intern during the summer months.
Our Managing Director, Daniel Rajkumar, slipped in a trip to Mauritius before Christmas. It wasn't just for palm trees and cocktails, mind – whilst there, he secured a promising new partnership; we welcome Lux Island Resorts to our client base, and can't wait to get to work on their exciting project.
Few would disagree that 2012 has held some of the most inspired and inspiring moments in Britain's recent history. To commemorate the incredible year of 2012, Web-Translations are offering
10% off website localisation packages until the end of January.
We are looking forward to a sunny international 2013, and would like to wish everyone a fantastic year ahead, full of growth, opportunity, and – most importantly – success!
What's to come in 2013?…
Further commitment to our Spanish office: we've worked together for 1 year with our Spanish partner Ignacio, and plan to build on the success we've shared so far.
Focus on international e-commerce: we're helping an increasing number of ecommerce businesses to exploit international export opportunities.
Measured success: we're improving reporting to all SEO clients so that they can see how we hold ourselves accountable for their international success.
31 December 2012 16:20