With Trados Studio 2022 set to launch later this month, we'll look at the differentiating factors and what these changes will mean to the way we work. And as always with Trados, it doesn't get any cheaper so it's worth upgrading during the pre-launch phase ending 13th May. Let's get started!
Cloud focus
We all love a freebie! With Trados Studio 2022 comes free access to the cloud-based version which allows you to work in a browser; no need to save files locally. What was previously the Trados Live Essential subscription functionality is being replaced by the free cloud-based version. This is intended for individual users and does not replace Trados Team and Trados Enterprise, which are still separate paid-for services for group collaboration and translation management.
Trados is committed to continued support for all the current ways of working with Studio, whether that is file, server or cloud-based. So, no need to worry if you want to exclusively use your desktop version of Studio. Trados estimates that 20-30% of users use only a file-based work process. We expect that will drop considerably now that the online version is without additional cost!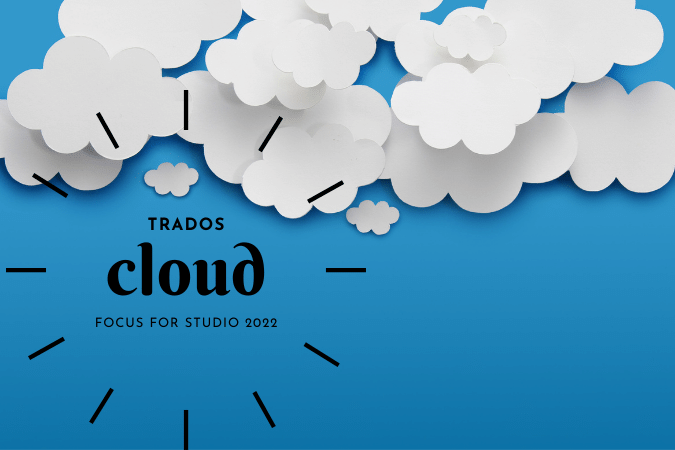 The link between cloud and local versions of Studio will be strong, with enhanced integration and a real-time refresh. Cloud project templates allow for easy local to cloud project flows, giving you more control over project behaviour downstream, such as QA checker settings, terminology settings, and so on. Once you've got your template, it looks easy to automatically apply the settings to your cloud project.
A new 'Manager' view is available as a beta release for the cloud version. This attempts to bring the core functionality into the main interface with less of a reliance on button ribbons. It merges what we currently see in the Projects and Files tabs.
Trados assures us that files saved on the cloud are confidential and secure, perhaps even more so as suppliers can be given time-limited access to online files, meaning that after a project is complete, the supplier no longer has the content.
Overall, it looks easy to save from local to the cloud, or to download a cloud project, work offline locally, and then save it online. Trados wants us to mix it up, using both the the browser and desktop versions in our workflows.
Software localisation
Passolo isn't being replaced, but some of the basic functionality for software localisation is being brought into Studio. Trados has introduced a new file format to support binary software files. Now, Microsoft .NET libraries, which means Winforms and WPF files like .dll and .exe files, can now be translated in Studio. Signing the target files seems straightforward and it's easy to see the metadata you need for reference.
In addition to the .NET file type, there is a new file type app for handling multilingual Excel files. This is the main format for gaming translations, but is sometimes used for terminology lists and website content. It replaces the bilingual Excel file type, and like that file type, it supports multilingual projects, embedded content like HTML tags or placeholders that you want to mark as tags, and allows you to check segment length (and even pixel length!). Mapping the type of content to different Excel columns looks straightforward.
Improved Project Management
Trados has modernised the underlying infrastructure of the Editor, with a transition from GDI to Direct2D. The hope is that in future there might be a 64-bit version of Studio, which would be great as it would allow Studio to handle more data at once.
The Editor has improved functionality and enhanced stability (less crashing when you open files!). The font display is better, with faster rendering of text. It also addresses known issues with Unicode. Previously, characters were occasionally displayed as a square – or not at all – but this should no longer happen. It's now also possible to detach panels and move them onto a second screen, both in the desktop version and the browser version.
In the Alignment Tool (hooray for inbuilt functionality – we don't miss WinAlign!), you can change the font sizes when you're aligning so you don't have to squint to see tiny text. It doesn't affect the actual files, and should especially help Asian language alignment.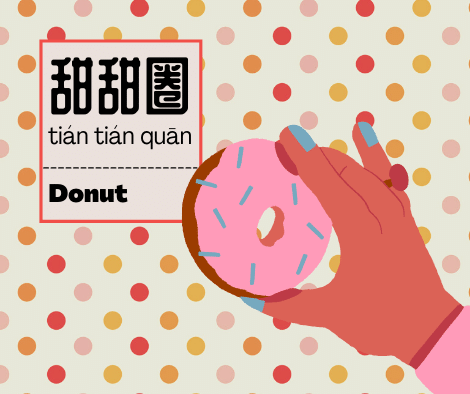 MultiTerm has a better layout, with updates to the font. The hitlist and term recognition windows are also less pixelated. In addition, there are an added 93 language variants.
The AppStore has improved search functionality and sorting options.
Trados has modernised the file preview across all file types, they've addressed hundreds of bugs and created wizards to simplify moving TMs and termbases to the cloud.
The browser-based Studio version has a better Editor than previous online versions and the standalone functionality is improved. At present, the cloud Editor can't support multiple users but it's expected this will be possible later in the year. Overall, there has been a shift from the cloud Editor being more of a review environment to a fully functional place to translate and manage translations.
Trados Studio 2022 in summary…
Studio 2022 allows you to switch seamlessly between a desktop version of Studio and a browser-based version.
It has improved project management features and can handle simple software localisation projects.
While browser-based ways of working might help Mac users, upgrading to Studio 2022 won't make a massive difference to most LSPs and freelancers. And if you decide not to upgrade now, don't worry – Trados Studio 2022 is fully compatible with older versions and you can carry on without any problem.
Have questions about how we work with Trados Studio to provide great quality translations? Get in touch to find out more.
6 May 2022 11:53