Backlinks to a site can help its Search Engine Rankings performance. Many prominent websites have unfulfilled backlink potential, which creates an opportunity for competitors to benefit by filling the vacuum.
Link-building is difficult to do well and sustainably. Also, to maintain a good search engine ranking, any links must be added in an ethical manner in order to avoid penalisation from search engines. Penalisation takes significant time for your website to fully recover from.
One of the ways to go about obtaining backlinks to your website is to write informative articles and blog posts based on your website and brand ethos. Contact industry directories, blogs and complementary websites which may be interested in publishing your content. Aim to create do-follow links to promote your site, as these pass authority and relevance to your site.
Co-citation is one aspect of SEO which is becoming increasingly important, and concerns a more complex intertwining of links and keyword usage. In a nutshell, being mentioned around other authoritative sites (or linked to by sites which recognise other high-quality sources) improves the authority of your own website. This can be illustrated as follows: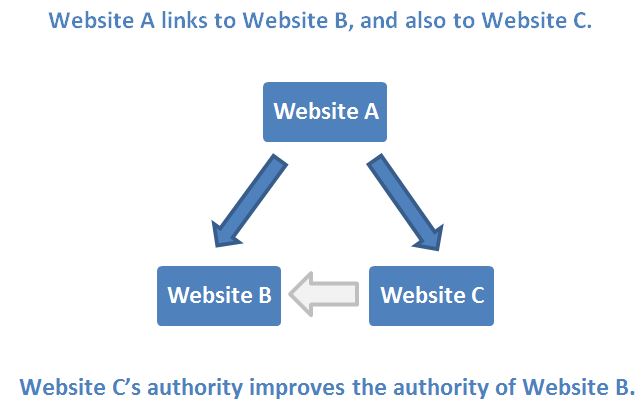 Citation flow is a metric of co-citation, which is weighted by the number of citations to a given domain in the content near the link. Trust flow is a metric weighted by the number of clicks from high page rank sites to a given domain. As part of your brand improvement strategy, aim to increase the number of times a company is mentioned in a positive aspect on the Internet, focusing on sites with high page rank.