eCommerce website localisation is the key that opens the door to international trade. With a multilingual website, you can launch your business in new markets and gain new customers.
Engaging your global audience with content that speaks to them is essential to winning their trust. By professionally localising your website, you won't only increase ROI, but also have happier customers who feel seen.
At Web-Translations, we have a wealth of experience working in the eCommerce sector. We know that there are many unique considerations when it comes to the localisation process. Consequently, we have developed a tailored approach to perfectly fit the needs of online retailers.
We prepare a unique proposal for each client, which may include:
Project Setup
Identifying the best content for localisation, when not translating the full website.
Extracting the product catalogue and other dynamic content from the CMS.
Consulting on a domain name for the multilingual site.
Carrying out keyword research to identify the best keywords for optimisation and digital marketing.
Localisation Phase
Professional translation of text content.
Proofreading by a second professional linguist.
Localisation of images.
Subtitling or dubbing of any videos.
Interface testing by a localisation professional.
Global Digital Marketing
On-page SEO with keywords identified in the setup phase.
Creation of targeted advertising, creation and online publication of articles, social media and email campaigns.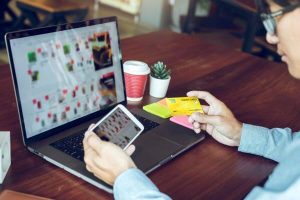 Localising eCommerce websites since 2003
eCommerce website localisation is available in 140+ languages. Ask to see our eCommerce Portfolio for more details, or contact us to discuss your strategy.