Today is World Book Day! A day in which we celebrate all things books!
The celebration was first created by UNESCO on 23rd April 1995, and it is held in over 100 countries across the globe. Its intention is to promote reading for pleasure, offering young people the opportunity to read and have a book of their own. This is vital as reading for pleasure is the single biggest indicator of a child's future success. Not merely are child readers argued to perform better in spelling and math tests, but they are also recorded to have greater levels of empathy and self-understanding.
As a team of language lovers and avid readers, we couldn't let such an occasion pass by without celebrating all things books! That's why in this blog, we're going to list some of our favourite childhood stories!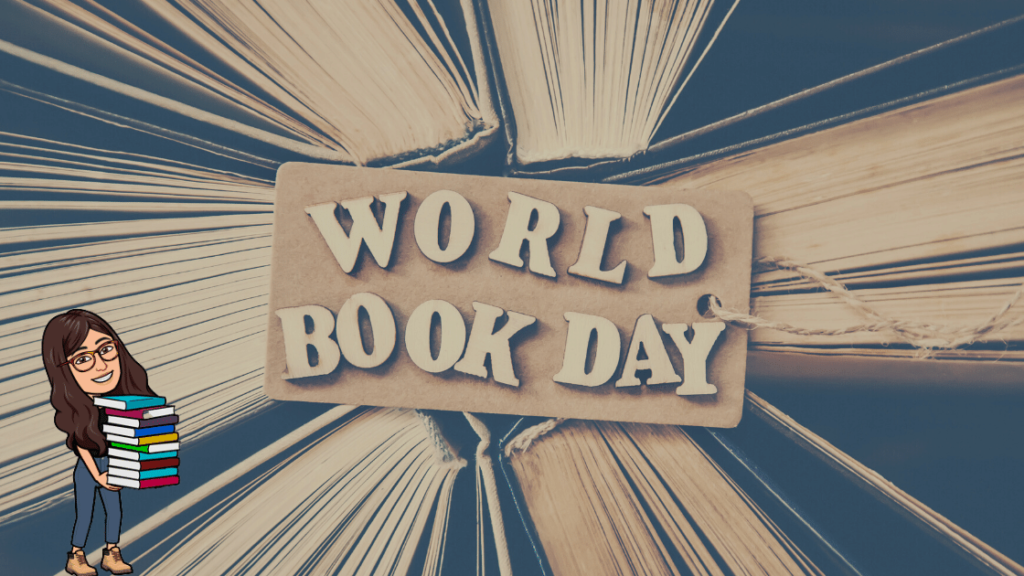 So, are you ready to take a trip down memory lane? Let's begin!
1. Room on the Broom by Julia Donaldson
Abounding in rhyme and teaching of the importance of cooperation and friendship, it is not hard to see why Donaldson's story is a favourite pick among many. Accompanied by Axel Scheffler's captivating illustrations, Donaldson's tale is a classic.
With sentences such as 'Iggety, ziggety, zaggety, ZOOM' – how can you not love Room on the Broom?
2. The BFG by Roald Dahl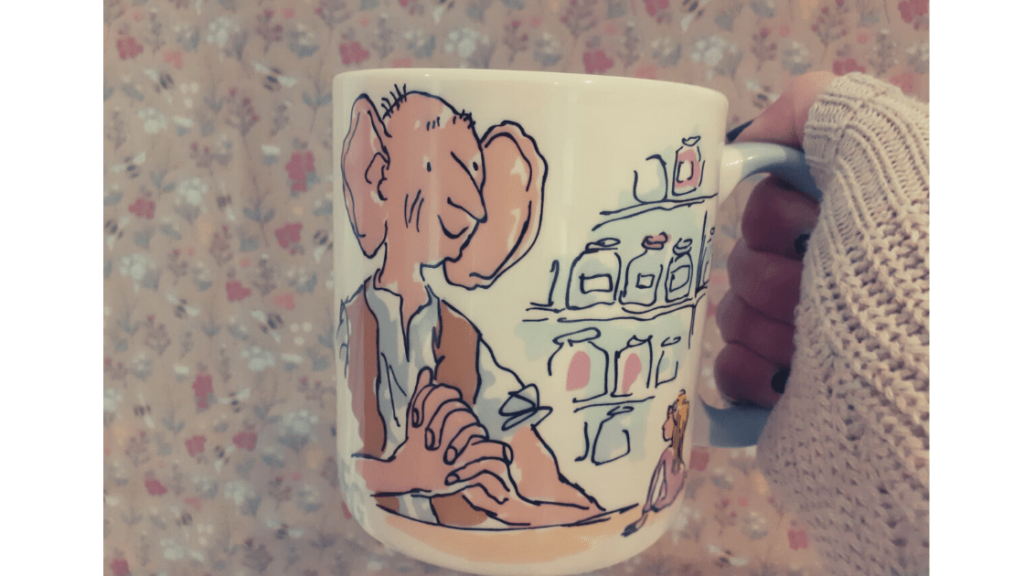 Of course, it wouldn't be a true reflection of our favourite childhood stories if we didn't have a Roald Dahl classic on the list. Whilst we could have listed the timeless Charlie and the Chocolate Factory or perhaps the legendary Matilda, it is The BFG that stole our hearts.
Packed with man-eating giants, jars upon jars of dreams and encounters with royalty, Roald Dahl's tale is truly magical. Moreover, it is not merely the setting and plotline that are magical. The words are too! With made-up words such as 'whizpopping' and 'frobscottle', it's hard not to chuckle as you read the tale. What is more, imparting life lessons such as the need not to judge others by their appearance and the fact that 'two rights don't make a left', it's hard not to be enlightened by Roald Dahl's work.
3. The Velveteen Rabbit by Margery Williams
Written in 1922, The Velveteen Rabbit is a story about a stuffed bunny who becomes a real rabbit through the love of a little boy. And yes … it is as adorable as it sounds!
Beyond being adorable however, Williams' story imparts some pretty important life lessons. For example, it tells how hardships are a natural part of life. The stuffed bunny was ridiculed, became tattered and thrown on a rubbish heap. However, despite this, he still made it through. We thus learn that hardships are only temporary and that they happen to us all:
"Generally, by the time you are Real, most of your hair has been loved off, and your eyes drop out and you get loose in the joints and very shabby. But these things don't matter at all, because once you are Real you can't be ugly, except to people who don't understand."
It may be a children's story, but I think we can all find comfort in words such as these.
---
These are just some of our favourite childhood stories! We'd love to hear what stories you loved to read though! Why not get in touch via our social media?!
Time to whip out your party shoes as September is a big month in the translation community, hosting not merely International Translation Day and the European Day of Languages but also #WorldKidLitMonth!
As a team of passionate linguists, we wanted to honour #WorldKidLitMonth by sharing some of our favourite translated children's stories. Whilst some are age-old classics, some are more recent publications that you may not have heard of. Have a look below; maybe there are a few you didn't even know were translations!
---
Pippi Longstocking by Astrid Lindgren
This is a Swedish story originally published in 1945 as Pippi Langstrump. Although many translations now exist, it was first translated into English in 1954 by Edna Hurup and illustrated by Richard Kennedy.
Why should you read it?
The collection of three books centre upon the strongest girl in the world. She lives on the outskirts of a small Swedish town and shares her house with a monkey and a horse. Pippi is eccentric, tells lies and subverts the adult world in an utterly marvellous fashion. She is quite frankly a girl that all children should meet.
When is the best age to read it?
Between the ages of 5 and 9 (but to be honest, you're never too old for a good adventure!)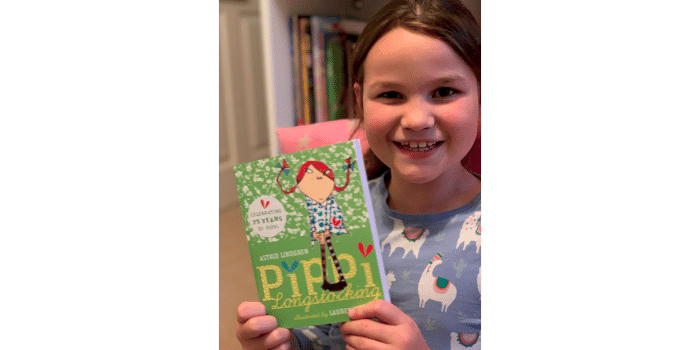 The Rainbow Fish by Marcus Pfister
This international best-seller is a German story originally published in 1992 as Der Regenbogenfisch. It was translated into English by J. Alison James and soon became a modern classic, even being adapted into an animated television series.
Why should you read it?
Rainbow Fish teaches about the importance of sharing. Possessing scales that shimmer like the colours of the rainbow, Rainbow Fish is the most beautiful fish in the ocean. When asked to share his scales, however, Rainbow Fish refuses and keeps his scales to himself, ultimately making him very lonely. Although a simple message, it is one that is universal: sharing makes us happy.
When is the best age to read it?
Between 3 and 6 years.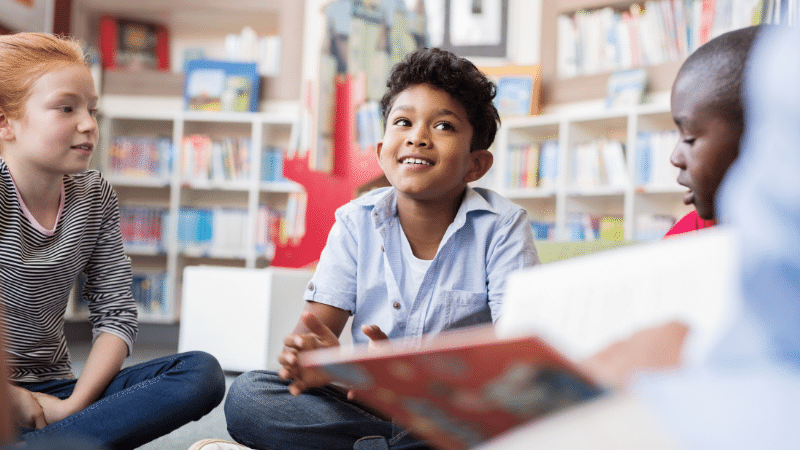 The Little Prince by Antoine de Saint-Exupéry
This is a French story published in 1943 as Le Petit Prince. It is one of the most translated books in the world. Although it was first translated into English by Katherine Woods in 1943, many now read Richard Howard's translation, a version that is perhaps less poetic but easier to read.
Why should you read it?
The Little Prince tells the story of a pilot who is stranded in the desert and on the edge of survival. He meets a young prince who has travelled from his home on a distant asteroid. As the only occupant on the asteroid, the little prince is neither a boy nor a man, yet he educates the pilot in extraordinary ways. It's a timeless tale of childhood, imagination and the inevitability of growing up, and it is truly beautiful. How can you not fall in love with quotations like this…?
"And now here is my secret, a very simple secret: it is only with the heart that one can see rightly, what is essential is invisible to the eye."
When is the best age to read it?
From the age of 6 and up.
The Day Saida Arrived by Susana Gómez Redondo
This is a contemporary Spanish story published in 2015 as El Día que Saída Llegó. It was translated by Lawrence Schimel in 2020 and it centres upon the friendship between two little girls: the first a Moroccan child who has recently migrated to Spain and the second a Spanish girl who searches for the words to help her friend feel welcome in her new home. Although they do not speak the same language, they forge a strong bond and learn about the wonders of the world around them.
Why should you read it?
It is a heart-warming story that offers an accessible introduction to talking about immigration. Not merely does it offer engaging and vivid illustrations crafted by Sonja Wimmer, but it includes English translations and pronunciations to Arabic words as well as an Arabic alphabet. The short yet beautiful story shows how bonds can be built beyond borders and the barriers imposed by language. It is a story of unity, love and acceptance, and it is a tale every child should hear.
When is the best age to read it?
Between 3 and 8 years.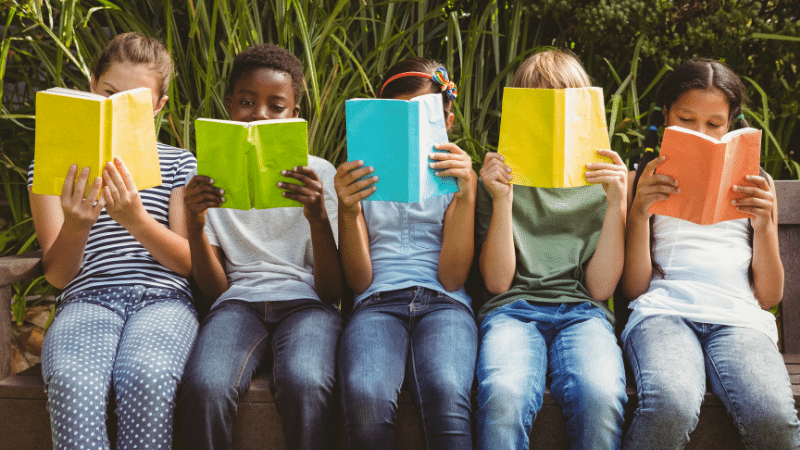 Pinocchio by Carlo Collodi
Everyone has heard of Pinocchio, right? But did you know that, before it was a Disney animation, it was an Italian novel for children called Le avventure di Pinocchio. It was published in 1883, and inspired by a series called La storia di un burattino which appeared in an Italian weekly magazine for children called Giornale per i bambini. Nearly ten years after its publication, and two years after Collodi's death, Pinocchio was first translated into English by Mary Alice Murray in 1892.
Why should you read it?
Although the novel is quite gruesome compared to Walt Disney's adaptation, it remains a classic and, not including religious texts, it is one of the most translated books in the world. Telling the tale of a poor man named Geppetto who receives a piece of enchanted wood to carve himself a marionette, Pinocchio imparts some important traditional morals: disobedience does not pay off, you should not tell lies and those who care for their parents will be rewarded.
When is the best age to read it?
From the age of 7 and up.
These are just some of our favourites, but we'd love to know what your favourite translated stories are! Please get in touch via Twitter or our Contact Page to share your top reads and keep this discussion going. Also, be sure to stay up to date with all things #WorldKidLit by checking out their website.
Let's get talking about #WorldKidLitMonth!
August is Women in Translation Month! (#WiTmonth) A time to celebrate translated literature by women, queer and non-binary authors – groups historically underrepresented in translated literature.
As a team of all-female Project Managers, we couldn't let such an occasion pass by without taking the time to share some of our favourite works by women in translation. Telling stories of political turmoil, quirky auctioneers and thrilling detectives, the novels listed within our collection feature women of all backgrounds and will be sure to take you on an exhilarating global adventure!
Moonbath by Yanick Lahens.
Moonbath is an award-winning tale written by one of Haiti's most prominent authors, Yanick Lahens. Translated from French by Emily Gogolak, it centres upon a peasant family living in a small Haitian village.
Why should you read it?
The novel follows four generations of women, recounting the way in which these matriarchs held their family together amidst volatile political and economic climates. It is truly beautiful. How can you not be captivated by tales of superstition and voodoo, and moved by those of romance and violence?
The Story of My Teeth by Valeria Luiselli.
The Story of My Teeth is a quirky Mexican novel written by Valeria Luiselli and translated by Christina MacSweeney. It centres upon the life of Gustavo 'Highway' Sánchez, a trained auctioneer who sells the most unusual items by crafting absurd anecdotes about their origins. His most outlandish act is to sell his teeth under the guise that they once belonged to Marilyn Monroe (yes, you read that right… he sells his own teeth!!!)
Why should you read it?
The Story of My Teeth is one of a kind. It abounds in references to literature and philosophy, and it is simply enthralling. What is more, MacSweeney's translation is equally powerful. Adding a further chapter entitled 'The Chronologic', MacSweeney provides an elegant map of the novel's time, space and ideas, and allows the translation to possess an identity of its own.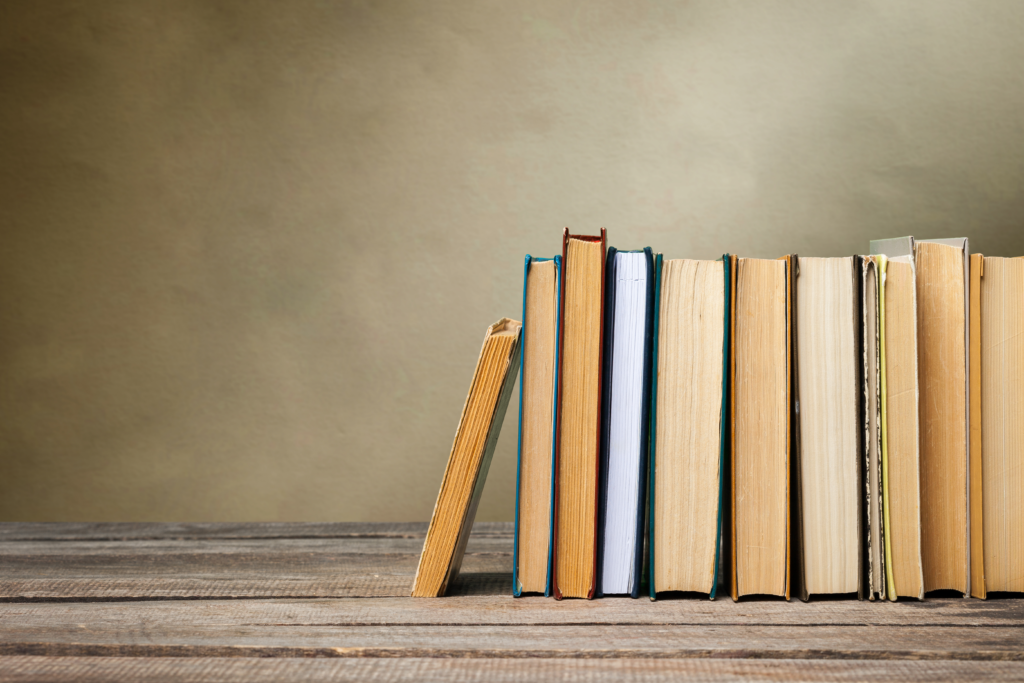 The Vegetarian by Han Kang.
The Vegetarian is a South Korean novel published by Han Kang in 2007 and translated into English by Deborah Smith. The terrifying tale follows the life of Yeong-he. One day, after dreaming about blood and gore, she gives up eating meat. However, in a country that strictly obeys societal mores, this decision becomes an act of passive rebellion, leading her husband and family to start a crusade against her vegetarianism.
Why should you read it?
More than a novel about modern-day South Korea, The Vegetarian is a novel about shame, desire and empathy. Furthermore, in 2016, it became the first Korean-language novel to win the Man Booker International Prize. Both its author and translator received the award.
Flowers over the Inferno by Ilaria Tuti.
Flowers over the Inferno is an Italian thriller written by Ilaria Tuti and translated into English by Ekin Oklap. It is the debut novel in a series centring upon Superintendent Teresa Battaglia, an experienced and instinct-driven detective determined not to let her ageing body prevent her from pursuing a brutal killer.
Why should you read it?
Set in the Italian Alps, the novel paints a compelling portrait of a small Alpine town's secrets. It is thrilling, fast-paced and a little bit grisly, but well worth a read!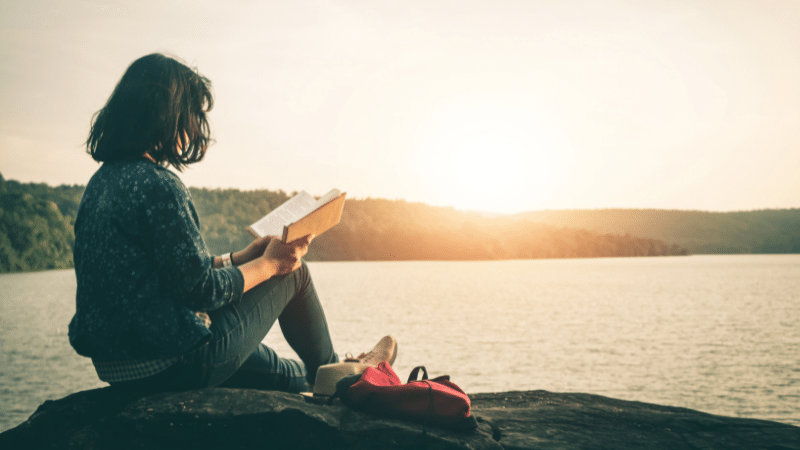 This Little Art by Kate Briggs.
This Little Art is an extended non-fiction essay about Briggs' experience translating Roland Barthes' lecture notes. Weaving various stories of other female translators such as Helen Lowe-Porter and Dorothy Bussy, Briggs produces a witty, distinctive and refreshing portrait of translation.
Why should you read it?
There is no other book on translation quite like it. It celebrates the art and beauty of literary translation and guides us through its complexities. Reading it will make you fall in love with literature all over again.
These are just a few of our favourites. We'd love to hear your recommendations, though! Please get in touch via Twitter to share your top reads. Let's get talking about Women in Translation!