September 23rd marks the first day of Autumn. Yes, it may feel like just yesterday we were sat with our ice creams soaking in the sun but it's now time to trade those shorts and sandals for cosy jumpers and fluffy socks!
From International Translation Day to Halloween, there are so many things to look forward to with the arrival of Autumn. Something we're looking forward to at Web-Translations is the food! As a team of foodies, we love any opportunity to try all the seasonal foods on offer, whether that be a perfectly in season apple or a perfectly scrumptious tub of left over trick or treat goodies!!
As a team of linguists, we're all also incredibly passionate about travel and international cultures. That's why, in this blog post, we thought we'd combine these two passions and celebrate all of the wonderful food that Autumn has to offer across the globe.
Mexico: Chiles en Nogada
Chiles en Nogada is a Mexican dish that's typically served in September in order to celebrate Independence Day. The dish consists of poblano peppers stuffed with picadillo. For reference, picadillo is ground beef and potatoes that have been simmered in a tomato sauce. Raisins, peppers and olives are often added to this mix. The stuffed peppers are then bathed in nogada which is a walnut cream sauce. On top of this sauce, pomegranates are sprinkled.
The dish is all about the presentation as the colours of the dish are believed to resemble the Mexican flag: green, white and red.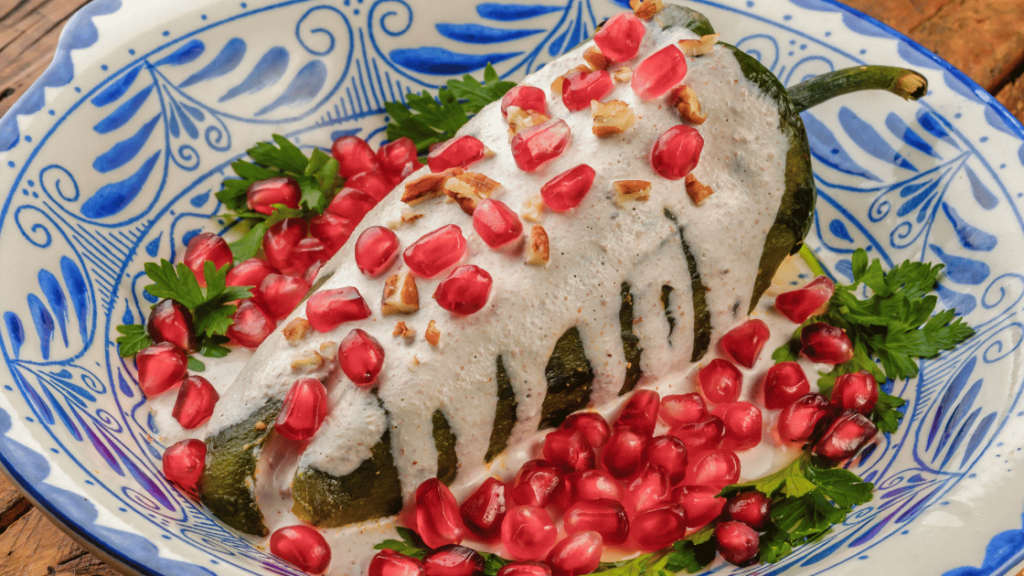 Sweden: Crayfish
Every year, cities across Sweden partake in crayfish parties. Yes, you heard that right. Crayfish parties. These parties are called kräftskiva and they see people gather round to eat fresh crayfish.
The reason for this tradition dates back to strict laws that used to exist prohibiting crayfishing after summer in Sweden due to shortages.
Nowadays these laws aren't so strict, but the parties seem to have stuck around and why not! They sound pretty good to us.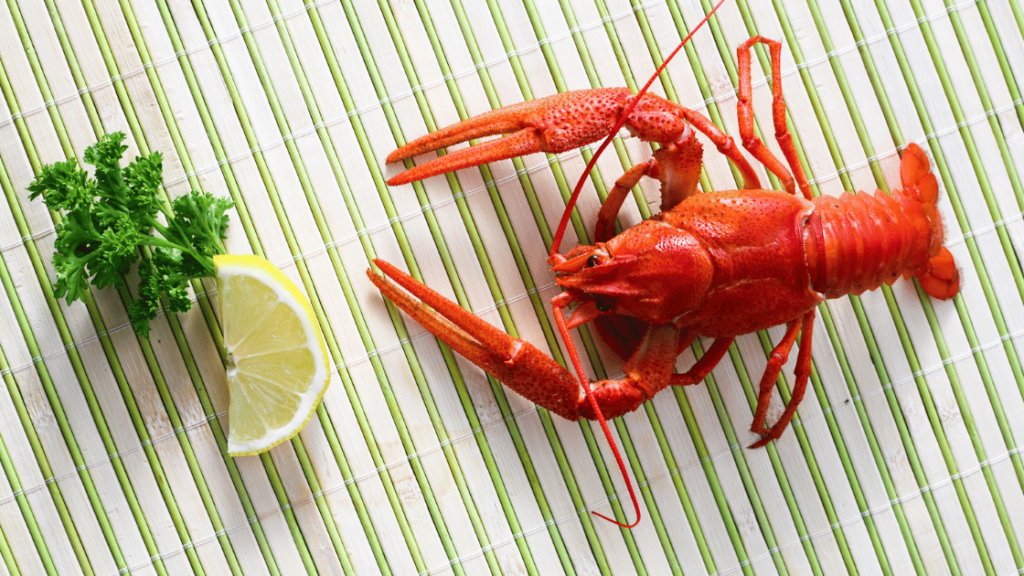 United States: Pumpkin Pie
Our third international autumnal food will come as no surprise to anyone, after all, this dish does seem to have made its way across the Atlantic and become a rather popular dessert in the UK.
Nonetheless, the Pumpkin Pie is a typical American dessert that is traditionally eaten at Thanksgiving. It consists of pastry filled with a pumpkin or oddly, a squash-based custard. You see, despite the word 'pumpkin' being in the name, squash is often more commonly used for the filling.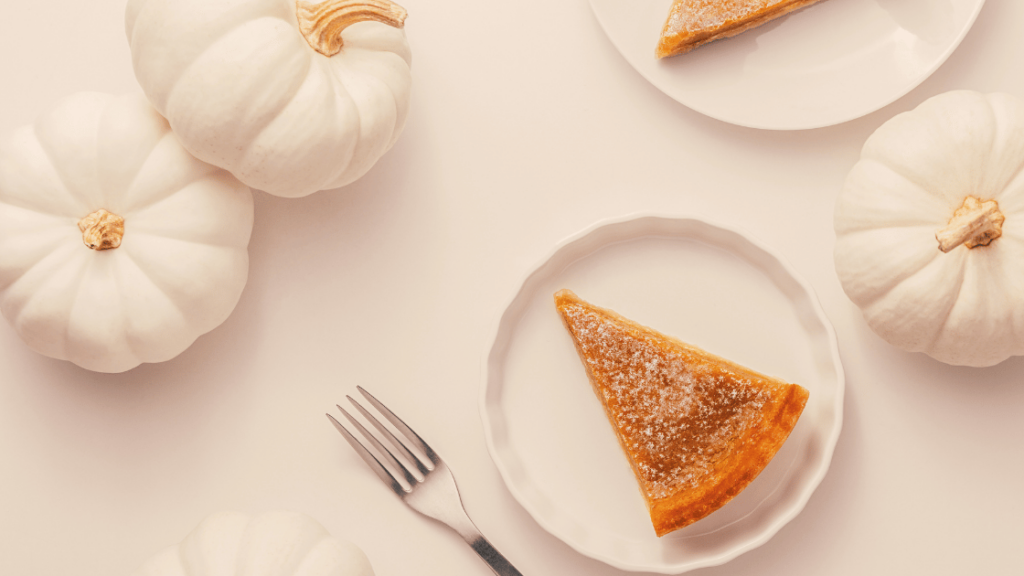 Traditionally, the dish dates back to the 17th century where the earliest settlers in New England would hollow out a pumpkin and fill it with honey, milk and spices before baking it over a fire.
China: Mooncake
The fourth autumnal cuisine that we'd like to share is Mooncake which is eaten in China to celebrate the Mid-Autumn Festival, also known as the Moon Festival (which as the name suggests, celebrates the moon being at its brightest and fullest size, coinciding with the harvest time in the middle of Autumn.)
Mooncakes come in lots of colours, flavours, shapes and sizes. However, they are usually rectangular and filled with sweet red bean paste. They are usually cut into quarters and served to the whole family.
Traditionally, the mooncakes have an imprint on the top which features the Chinese character for 'longevity' or 'harmony'.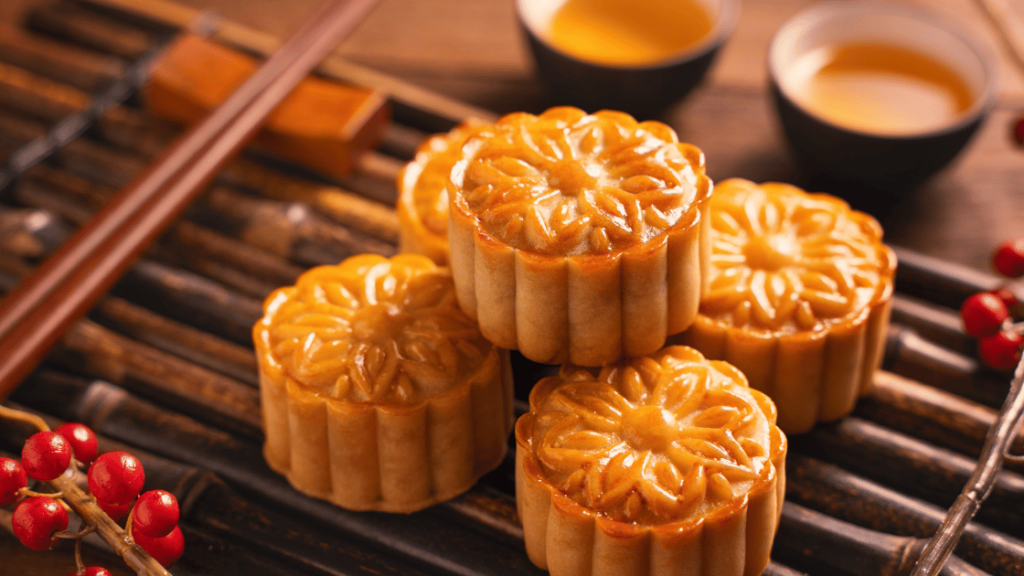 Galicia: Octopus
The final cuisine we'd like to share is octopus which is a delicacy eaten in Galicia. Now, it firstly has to be said that octopus is commonly eaten across Spain throughout the entire year.
However it is best in autumn and Galicians are particularly fond of octopus.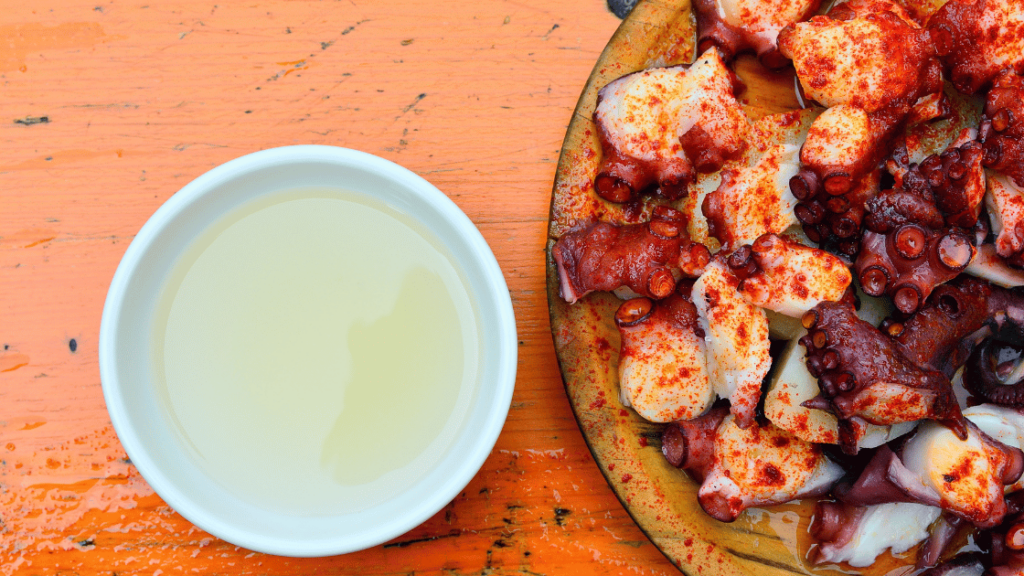 Every autumn, O Carballiño (a village located in the province of Ourense) holds its famous Fiesta del Pulpo … an Octopus festival!! Between 25,000 and 30,000 kilos of octopus are prepared and visitors can enjoy some traditional dancing along with traditional food. How fun is that?!
---
We hope you've enjoyed learning about some of our favourite international autumn foods! We'd love to hear what your favourite delicacies are though, so be sure to get in touch on social media!
12 October 2023 09:31