Within the specialised translation fields, scientific translation is quite a broad category that encompasses many different subfields. It usually refers to the translation of texts within the fields of natural and formal sciences; from biology and astronomy to mathematics and physics, including medicine – the latter being so important a subfield that we have also devoted a separate blog post to it. It follows that the translation of scientific research is vital for the exchange of knowledge and fostering new research.
What documents need scientific translation?
The more common texts belonging to this field are scientific and academic articles published by researchers. However, there are more documents that fall into this category. Examples of scientific documents include:
journal articles
science webinars
academic theses
annual reports
clinical trial results
lab equipment manuals
Scientific Translation Challenges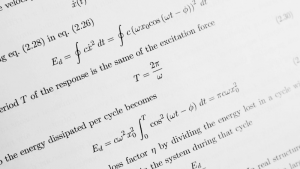 As said above, scientific translation is a broad field, and it comes with many different flavours. Each subfield has its own terminology, including specific abbreviations and specialised concepts. Therefore, while a professional translator with experience in chemistry could translate documents relating to that particular field, it doesn't mean that the same translator will have sufficient knowledge to translate a text on astronomy. To produce an accurate translation, the linguist needs to have full command of the subject matter. Consequently, quite often, translators in this field have academic or professional experience in that particular field before working as specialised scientific translators.
Research paper proofreading by native English speakers
English has become the most widely used language in scientific research, and most high-impact journals are published in this language. As a result, it's not surprising that many researchers write their papers in English despite not being native English speakers. While some researchers may have the necessary language skills for this task, we always recommend that a native English linguist – who specialises in the relevant field of research – proofread these articles before publication. This step will reassure the researcher that their article is not only accurate but also reads well in English.
Why do I need professional scientific translation?
In scientific translation, errors in the translation could have severe consequences, putting people's lives at risk. Here's an example of a translation error that had severe consequences in Germany, as described by Wioleta Karwacka in The Journal of Specialised Translation:
Two different types of that knee prosthesis are available — for use with or without cement. The source language label on the package of the prosthesis included the information that the femoral component was "non-modular cemented," which was incorrectly translated as "non-cemented" or "without cement".
As a result, in the course of 12 months that passed before the error was detected, 47 patients underwent surgery with the wrong kind of knee prosthesis.
Only professional translators who specialise in a scientific field should carry out scientific translations; in addition to linguistic skills, translating this kind of documents requires specific training and subject matter knowledge.
At Web-Translations, we select the linguists who fit your project best and our standard procedures include proofreading by a second linguist and QA checks before delivery. Request a quote to find out more!
17 December 2020 12:09