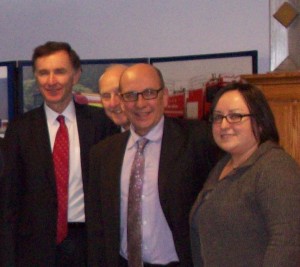 On Friday I had the opportunity to have lunch with Lord Stephen Green of Hurstpierpoint, Minister for Trade & Investment.
Entrepreneurs from businesses across Yorkshire attended a lunch event hosted by Angloco in their Batley premises. Angloco manufactures fire engines for all kinds of organisations around the world, and exports to over 45 countries. (more…)
It's always good when a prominent figure echoes what we've been saying for years – expanding into foreign markets using your website is a great way to grow your business, and is a low-risk option in these difficult financial times. (more…)
There has recently been a further sign of recovery in Europe's biggest economy – German exports were up more than 3% in June, and the country has experienced unprecendented growth of 2.2% from April to June this year.
A weakening of the Euro in recent months coupled with a strong demand for German goods in Asia has helped to boost exports. (more…)