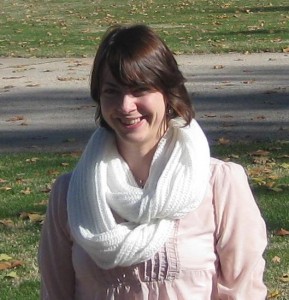 Hello!
I joined Web-Translations in January 2011 as a project coordinator after graduating with a degree in Spanish and business administration from the University Of Kent in July 2010.
I'm new to Leeds, having recently moved here from my hometown of Sychdyn – for those of you with no idea where that is, it's in North Wales, not far from Chester.
I've lived, studied, worked and travelled overseas fairly extensively, including a five-year stint attending an international school in Sri Lanka, a gap year (which I spent on a work placement, a volunteering programme and generally travelling) and also a year abroad at a university in Spain. In fact, many of my closest family members and friends still reside abroad; the main advantage of which being that should I fancy a trip away I have lots of options for where to stay! Other languages and cultures are therefore inevitably of great interest to me.
I've had some varied and interesting jobs in the past – museum guide and dog groomer to name but two – and I'm sure Web-Translations will become another example of a varied and interesting job if the past couple of weeks are any indication! I certainly do relish a challenge and always strive to set myself goals for personal development.
Apart from the usual things like spending time with my friends and family and pets, in my spare time I like going to the cinema, visiting museums and art exhibitions, long walks in the countryside, reading, singing and writing poetry.
*    *    *    *    *    *    *    *    *
Welcome to the team, Geraldine, and keep up the good work!
You can read Geraldine's first blog post here:http://blog.web-translations.com/2011/01/the-relevance-of-online-translation/
This is the first post in our new Meet the Team section – we'll be profiling each member of the Web-Translations team with a short introduction, so you can learn a bit more about the people behind your project.

*    *    *    *    *    *    *    *    *
Hi everyone!
Just a quick post to introduce myself. My name's Sunita Persad, I'm 22, I'm from Hull and I've just started at Web-Translations in Leeds as a Sales Executive. I studied International Business and Spanish at Aston University in Birmingham and graduated last summer.
I've just moved to Leeds, and am enjoying having my own place and getting to know the city. I'm certainly not missing the daily commute from Hull, getting up at 6am and getting back home at 8pm!
I've previously worked in a Market Research company in Hull, and as an assistant in a Morroccan-style spa while I lived in Barcelona. When I'm not at work I enjoy reading, watching films and socialising with friends. I've also recently started trying to brush up on my French language skills, as that will come in handy at work!
Let me know what you think of my first blog post for Web-Translations, I'd appreciate your comments. You can read it here: http://blog.web-translations.com/2011/01/the-rise-in-non-english-internet-communication
I look forward to speaking to you over the phone or via email in the coming months.
The Web-Translations team has expanded! We'd like to introduce 3 new members of staff here in the Leeds office.
We are happy to announce that two new Project Coordinators, Geraldine McCarry and Malcolm South, have joined the company, starting this week.
Also joining the team as New Business Consultant is Sunita Persad.
Welcome to the team!
All three are currently undergoing a comprehensive training and induction programme, you may encounter one or more of them in due course so we ask you to please bear with them and be kind! We were all new once too…
We are really looking forward to getting to know Malcolm, Geraldine and Sunita and working with them as they get up to speed with their new roles. 2011 is already shaping up to be a busy year for Web-Translations!
Coming soon – watch this space…
We'll be posting a longer introduction to each new member of staff as part of our new "Meet the Team" section on this blog.