A new app has recently been released called "Babelshot (photo translator)". The clue is in the name – it is indeed an app that will translate the text that appears in a photo taken with your camera phone or that is manually typed into the app.
The app provides translation in 56 languages, from Afrikaans to Welsh to Korean to Slovak, so there aren't too many countries in which you would be left stranded without help. Photos that the app can translate can vary from signs, to menus, to newspaper articles, and can be particularly useful when travelling abroad in a country where you don't speak the language. In some cases, it may be vital that a sign can be understood: "no swimming", "No entry" or the slightly more extreme "Do not enter, danger of death" are quite important!
This new app allows you to take a photo of a portion of text, send it using the app, and receive the translation. The only necessity, other than a desire to know what something means, is a connection to the internet.
The app uses Google Translate in order to provide an instantaneous response. Ah, Google Translate… once again, we return to the topic of machine translation and its reliability. Whilst a translation app for phones is no doubt a fantastic idea, given that you can easily carry your mobile with you wherever you go (and a lot of people already do), and they are, generally speaking, a lot smaller and lighter than a dictionary, can you rely on the translation you're given?
At the time of writing, there are three users who are not enamoured with the new app: the first three reviews on the Babelshot app page on the Apple website are less than complementary. Reviewr100, for example, had problems using the app when taking a photo of white text on a dark background. A developer promised to fix the issue. However, the user had no more success with black text on a clean white page. Their final comment? "I guess this app may work if you only use it under pristine laboratory conditions and not in the real world." Another reviewer was compelled to write a comment, despite never usually doing so, and comments that it just doesn't work, plain and simple. The third review, I must admit, is my favourite. Rearend's comment, with a title of "Horrible", simply states: "Doesn't work-waste of $-junk".
Obviously being able to translate foreign texts, in whatever form, quickly and easily can be very useful when abroad. I have never used this app, and would be interested to hear any reviews, positive or negative, from those who have – is the Apple site's description correct? According to them: "Take a photo of a text, a sign, a book, a newspaper… and Photo Translate will recognize the text and translate it automatically to the language of your choice"? Or is it, as Rearend comments, a waste of money?
Real-time online translation service Live Translation has a new improvement – you can also now upload files to get a free quote and buy your translation at any time of day or night.
The file upload feature can handle any common document file type: Word, PDF (with selectable text), txt file, Excel…
Your file will be returned to you in your chosen format, usually within just a few hours.
Register for a free account now and we'll give you the first 50 words for free: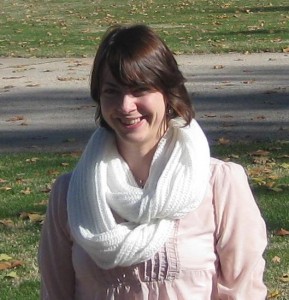 Hello!
I joined Web-Translations in January 2011 as a project coordinator after graduating with a degree in Spanish and business administration from the University Of Kent in July 2010.
I'm new to Leeds, having recently moved here from my hometown of Sychdyn – for those of you with no idea where that is, it's in North Wales, not far from Chester.
I've lived, studied, worked and travelled overseas fairly extensively, including a five-year stint attending an international school in Sri Lanka, a gap year (which I spent on a work placement, a volunteering programme and generally travelling) and also a year abroad at a university in Spain. In fact, many of my closest family members and friends still reside abroad; the main advantage of which being that should I fancy a trip away I have lots of options for where to stay! Other languages and cultures are therefore inevitably of great interest to me.
I've had some varied and interesting jobs in the past – museum guide and dog groomer to name but two – and I'm sure Web-Translations will become another example of a varied and interesting job if the past couple of weeks are any indication! I certainly do relish a challenge and always strive to set myself goals for personal development.
Apart from the usual things like spending time with my friends and family and pets, in my spare time I like going to the cinema, visiting museums and art exhibitions, long walks in the countryside, reading, singing and writing poetry.
*    *    *    *    *    *    *    *    *
Welcome to the team, Geraldine, and keep up the good work!
You can read Geraldine's first blog post here:http://blog.web-translations.com/2011/01/the-relevance-of-online-translation/