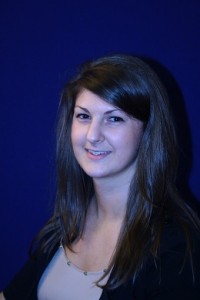 Hi everyone,
I joined web translations as an eMarketing project manager in November 2013. I had previously been working in International eCommerce where I managed the online B2C business, specialising in the French market.  This was a very broad role ranging from product selection and content management right through to marketing and customer services. This role developed my interest for eMarketing and gives me the benefit of being able to view a project from the clients' perspective.
I graduated in 2010 with triple honours in Business, French and Spanish and during my four year course I spent some invaluable time living and working abroad. I worked for The AA in Lyon, France offering tri-lingual customer service and support. I then moved to Badajoz, Spain where I worked as a British Council English Language Assistant teaching English in two secondary schools. These experiences were fantastic for my languages skills, notably in Spain as the city I lived in has not yet been discovered by English tourists!
Out of work I am a keen dancer and I compete nationally in Latin and Ballroom competitions. I enjoy the adrenaline rush, and can't complain about the fake tan or sequins either! The highlight of this year for me was being 3rd in the British Championships.
I am excited to be part of the Web-Translations team and look forward to the challenges ahead.
Sami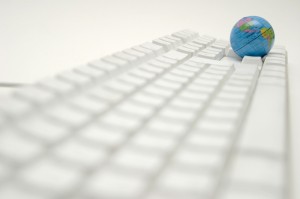 When it comes to websites, translation isn't just about providing information. It's also – crucially – about user experience.
The web is basically a roadworks team. In the last 20 years, potholed beaten tracks have been renovated into information ultra-highways, smoother and speedier than most people even appreciate. We zip ideas along these tailor-made arteries and they come back at us just as quickly; standing on the central reservation is a fairly dizzying experience. (more…)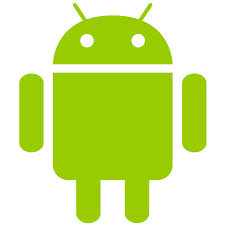 Chances are, you use Google to search the web. You may even use the Google Chrome web browser, and Gmail for your emails. What you might not know is that if you have a smartphone that runs the Android operating system, like many HTC, Samsung, LG and Acer phones, you are using yet another Google product.
Google financially backed Android Inc, and later bought the company in 2005. The first Android phone was sold in 2008, and now only 5 years later, Android has 64% of the global smartphone market.
Adding yet another trick to their bag, last week Google launched its new Android app translation service.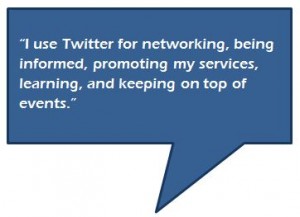 Freelance translation is often a solitary vocation; due to its requirement for intense periods of concentration, it lends itself best to an isolated work environment. Not for most translators those water-cooler conversations, office banter and friendly chats while making tea or coffee that office-based workers might take for granted.
Where, then, do freelance translators go for a quick fix of human interaction, or brief diversion from the task at hand? Obviously the internet is at their fingertips, but perhaps it offers too many distractions…Any freelancer knows only too well the perils of temptation, and the value of discipline when paid by the project – any loss of productivity equals a loss of income.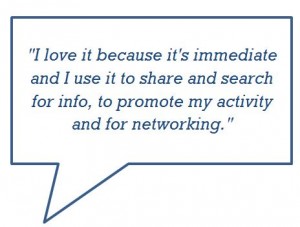 (more…)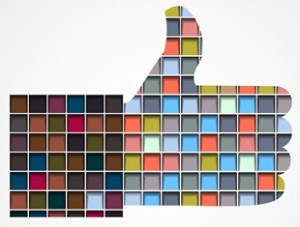 I first stumbled across the concept of crowdsourcing a few years ago, when a small globe symbol appeared in the bottom right hand corner of my Facebook profile. Intrigued, I followed the link to Facebook Translate, an application that enables any user to contribute their own translations of the ever-expanding site content. In an impressive feat of translation 'by the crowd', Facebook was translated into French in a 24 hour period by a group of 4000 volunteers in 2008. But what implications does this open call principle have for the translation industry? (more…)
Not quite sure how to pronounce that? Well, then you must not be one of the 1,823 people with some knowledge of Manx Gaelic. (Figure according to the
2011 census
)
With only a few hundred competent speakers in the Isle of Man, the Manx Heritage Foundation, along with other groups, is trying to increase the number of Manx Gaelic speakers. As part of the plan to celebrate the island's year of culture, residents are being encourage learn 1,000 Manx Gaelic words in 2014.
By learning 20 words every week for 12 months, people will have a vocabulary of over 1,000 words. Manx Language Officer, Adrian Cain, said "A thousand words is enough to have some basic conversational knowledge of the Manx Gaelic language." This is true of other languages as well, so if Manx Gaelic isn't your language of choice, pick another one and get learning!
Here are a few Manx Gaelic basics to get you started:
moghrey mie (good morning) fastyr mie (good afternoon) oie vie (good night)
Web-Translations has just celebrated its 10-year anniversary, and marked the occasion in style with a party at the Crowd of Favours, the newest addition to the Leeds Brewery empire.
Guests included staff members both old and new, clients, and translators, with some dedicated party-goers travelling from Germany and Spain to join the celebrations!
Everyone enjoyed the impressive buffet, and while the bubbly flowed, Daniel gave a speech thanking all those who have helped the business reach this impressive milestone, to loud cheers from the crowd. We look forward to reaching 20 years in business and beyond!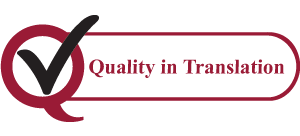 Quality is a word which is thrown around loosely, in many different contexts. What one person considers to be quality, another may not.
This is especially true with something as subjective as translation. People interpret language differently, and translation quality is often judged on subjective criteria such as style and choice of terminology. Some aspects of translation are are objective, however. 'Yes' translated as 'no' is clearly wrong, for example.
The Project Management Institute's A Guide to the Project Management Body of Knowledge (4th edition) defines quality as "the degree to which a product meets the specified requirements." The International Organization for Standardization says quality is "determined by comparing a set of inherent characteristics with a set of requirements. If those inherent characteristics do not meet all requirements, a low or poor level of quality is achieved." Both of these definitions include the concept of quality as a scale, with varying degrees, and also state that there must be a set of defined specifications to provide a point of reference on the scale.
Just because a translation accurately conveys the intended meaning of the original source text does not necessarily make it good quality – a quality translation is more than just maintaining meaning – it has to meet the defined specifications and be fit for purpose.
With online retail predicted to grow steadily in the near future, UK eTailers should take advantage of the opportunity to go global.
Forecast online retail growth rates for 2013-2017, as determined by a Nielson/PayPal study this year:
| | |
| --- | --- |
| 12%   France | 14%   Australia |
| 21%   Brazil | 13%   Germany |
| 10%   US | 18%   Italy |
| 19%  Spain | 18%   Russia |
| 10%   UK | 20%   China |
There are 4 primary strategies for entering the global eCommerce marketplace:
Localise your entire eCommerce platform for your target languages
Localise key landing pages for your target languages, and link these to your English eCommerce site where visitors can purchase items from your English website
Localise key pages of your website, linking them to localised product listings on Amazon or eBay, where visitors can purchase in their own language
Localise product descriptions and put your products on eBay, Amazon or other online marketplace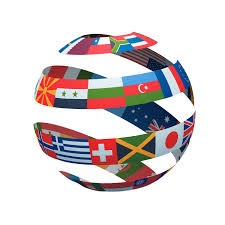 With a 0.3% growth rate for the first quarter of 2013, and 0.7% for the second quarter1, we can't claim that business is booming in the UK. In contrast, the Chinese economy is predicted to grow by 7.4% this year, with estimates for Indonesia, India, Pakistan and regions of Africa ranging from 4.4% to 6.2%2.
Now is the time for UK businesses to take advantage of growth in other countries by exporting. And really, with only 62 million people in the UK, we are only a drop in the proverbial ocean! There are more than 7 billion people on Earth, and plenty of them would love to buy innovative British products.
Why wouldn't you want to export? At Web-Translations, our sales consultants have heard every excuse possible, starting with "We are just too small to export". Our client portfolio includes many small businesses who export, and who have greatly benefitted from international trade, and with a well localised and optimised website, there is no reason why small companies can't successfully export. There is no need to open a foreign office or fly around the world. Instead, find distributors and agents who can help you crack their market. Take advantage of video conferencing products, Skype and email to communicate with them. Promoting your website, which will bring in direct buyers, is also vital.