In our previous blogs we've looked into the character limits on Facebook and Instagram. Today's blog will focus on Twitter's and LinkedIn's character limits. Many of us use social media on a daily basis, and in some cases hourly, which is why it's a great tool for marketing. When posting content or creating ads and campaigns, there are a lot of things to consider, and one of these is the character limits!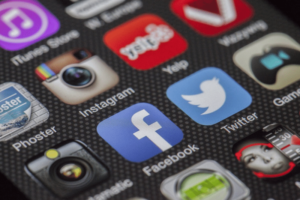 This blog will look into the character limits for various types of ads and posts on Twitter and LinkedIn:
Twitter – Ads
There are various types of adverts available on Twitter, read about each one in the more detail here.
Text:
Text Ads are the same as your standard Tweet, however it will be promoted. This means that the text character limit for these is 280 characters. If you wanted to add a link to the Tweet, you can. 23 characters will be deducted from the 280 character limit, leaving you with 257 characters.
Image:
Image Ads allow you to advertise your service, brand or product, thanks to the visual aid. The character limits for these are 280 characters. Again, if you wanted to add a link to this, you can. This will reduce the limit for the Tweet copy to 257 characters.
The information above applies to any Image Ad. For more specifications on the types of Image Ads, visit the 'Image Ads' section here.
Video:
Like Image Ads, Video Ads also allow you to demonstrate your service, product or brand in a visual way to your audience. The Video Ad limits are also the same as the other ad types, where it is 280 characters, however is reduced to 257 if a link is used.
There are also various limits beyond the Tweet copy, which includes specifications of frame rate, and video bitrate, but we won't go into this in this blog, and you can find out more here.
Twitter – Posts
Twitter is well-know for its short and snappy tweets, as well as it's rather low character limit. Although it can be difficult to fit everything you need to say into just 280 characters, this is double what it used to be! In 2017, Twitter decided to double its character limit from 140 to 280 characters, but it has been noticed that many of its users still tweet keeping below the 140 character limit.
How are character limits relevant to translation? It's important to consider these character limits when we're translating marketing content for social media. Particularly because languages vary in length. For example, Chinese translations are typically 30% shorter than the English version.
LinkedIn – Ads
LinkedIn Ads are made up of several text items, and each one has a different character limits.
Name
You have the option to name your ad, however this is not compulsory. The character limit for this is 255 characters.
Introduction
LinkedIn Ads also have introductory text and the limit is 150 characters if you wanted to avoid truncation. If you're not too concerned about your text being truncated, you can use up to 600 characters. It's important that you include any legally required text in this section. This text will appear in the area above the image or video on your ad.
Headline
This text appears in the area below the image or video and catches the reader's attention. The limit for this is 70 characters to avoid truncation, and 200 characters if truncation isn't an issue.
Description
The character limit for this component is around 100 characters to avoid truncation, but otherwise the maximum limit is 300 characters. However, it has been said that the description doesn't often appear on the ad when using the latest version of the app. It may be shown if the image is less than 200 pixels wide.
LinkedIn – posts
In contrast to Twitter, LinkedIn allows for lengthy posts, and the character limit is 3000 characters.
We hope you found this blog insightful, and that this information will come in handy for future reference. If you have any questions about translating marketing content, please get in touch via our Contact Us page.
18 January 2022 13:18