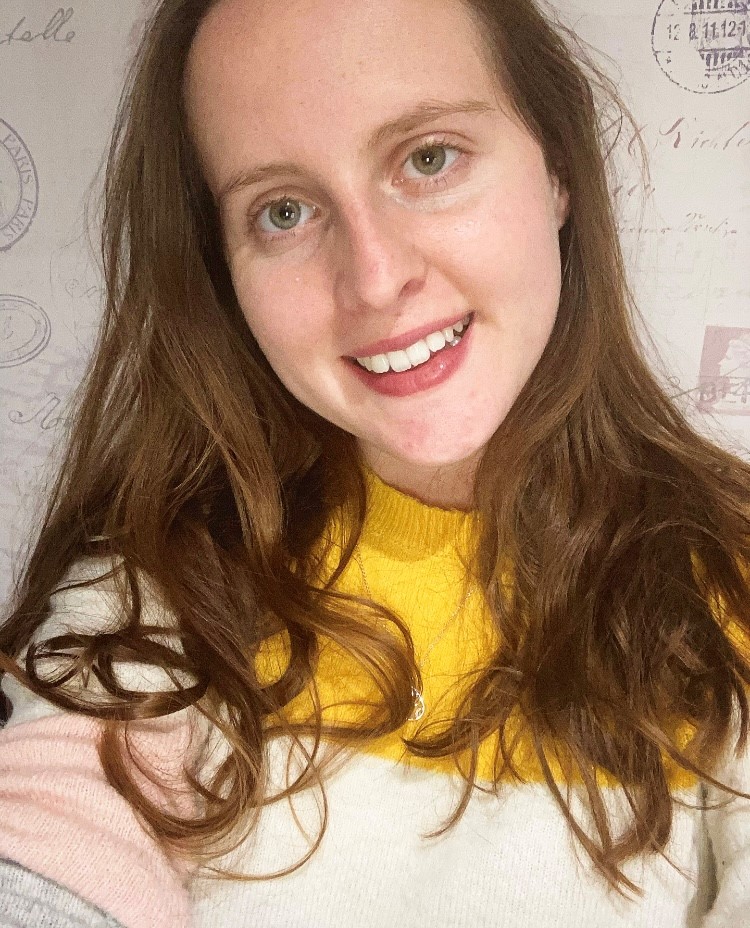 Hi Everyone,
My name is Lauren Hill (not the singer unfortunately). I've just joined the Web-Translations Team as a Project Coordinator! I graduated from Swansea University with a Distinction in my Masters in Professional Translation in 2020. Since then, I've been working in a French and German customer service role within the automotive sector. I look forward to using not only the knowledge from my translation degrees, but also continuing to use my customer service experience within the translation industry.
I have always loved languages – the different structures and the cultures they belong to. This is why I continued my language journey at university. I studied for a BA in Modern Languages, Translation and Interpreting, where I studied the theoretical concepts of translation and interpreting, along with French and German. After graduating with a First Class Honours, I wanted to focus on translation in particular and decided to study for my Masters. During my MA, I specialised in translation technology as well as audiovisual translation. This is where I found a love for project managing, as I managed a fictious translation company. I thoroughly enjoyed the challenge and look forward to continuing this professionally.
Studying languages and translation has also offered me some amazing opportunities. I have studied at university in the big, beautiful (yet expensive) city of Geneva and in the small German village of Germersheim. I have also spent some time at German summer schools, studying in Kiel and Düsseldorf. This allowed me to meet people from all over the world and learn about various cultures. Aside from academia, my language skills have also allowed me to work in different roles. The first was as a German to English translator for a German company working within the thermal oil industry. Another role was working in customer service, where no two days would ever be the same.
When I'm not working or studying, I love to go on walks in nature and spend time with my two dogs, Colyn and Clive. I also enjoy reading various styles of books. As a language lover, I of course love to learn new languages – I'm currently learning Turkish.
I'm looking forward to using my skills and knowledge in my new role at Web-Translations, and really look forward to meeting our linguists, and clients, both old and new.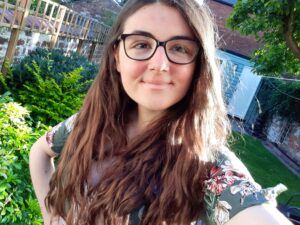 Hi everyone,
I'm Charlotte, and I have recently joined the Web-Translations team as a Project Coordinator. Having just finished my Masters in Spanish to English Translation at Lancaster University, I'm really excited to start my career in the language industry, putting into practice all that I have learnt during my university studies and building upon such skills.
Although my MA centred upon the theoretical aspects of Translation Studies – with one module even allowing me to delve into the rather complex realm of neurolinguistics – my studies equally enabled me to practise translation first-hand. The clearest example of this is my dissertation. Here I translated a contemporary Mexican children's story and analysed the extent to which we can foreignize macabre culture-bound references, ultimately confronting notions of taboos in literature.
Prior to my Masters, I obtained a First-Class Honours Degree in Spanish Studies and History. Whilst equally based in Lancaster, I did tread further afield as I spent a year teaching English in the very rainy yet incredibly beautiful Galicia. Whether it be walking parts of the Camino de Santiago, eating a mountain of empanadas, or attempting to learn some basic Galician by reading the poetry of Rosalía de Castro, I fell in love with the culture and realised that, in whichever direction my career path lead, languages and culture had to be at the heart of it.
As my dissertation and year abroad illustrate, literature is one of my greatest passions and my dream is to one day translate a novel myself. In the meantime, however, I am thoroughly committed to my new role as a Project Coordinator. Having completed an internship with another Language Service Provider during my MA, I am excited to be diving back into the vibrant language service industry and, what is more, starting my journey at Web-Translations.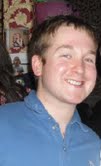 Hi everyone!
I've recently joined the Web-Translations team as a project coordinator. I am originally from Bradford but familiar with the local area and went on to University of Manchester where I graduated in 2009 with a BA in German and Business Management.
Since graduating I have worked in a couple of different industries – finance and logistics – but always with the view to these jobs being short-term. I have been on the lookout for a role that could essentially combine my knowledge of another language with my innate passion for business, and have found a perfect match with Web-Translations. I furthermore believe I have found somewhere with the right tools to enable me to develop and to launch a successful career.
I am highly driven to achieve goals and to deliver for our customers as the business looks set to grow and expand into new markets, and what's more, I look forward to helping other businesses do exactly the same.
Outside work I'm passionate about sport, in particular football, and have never wavered in my support of a team going through dire straits at the moment. I also love to travel and experience different cultures and meet people from different nationalities. Building on the time I spent living in Frankfurt, I travelled around Central and South America during the summer of 2010, and am certainly keen to do more of this! I got to go on the recent trip to the dmexco event in Cologne with my new colleagues Lynn and Cassandra, and am looking forward to putting my skills and newfound knowledge into practise.
I look forward to the challenge the future holds.