"There is virtue in work and there is virtue in rest. Use both and overlook neither."
The fast-paced nature of the modern world can often mean that it is easy to get swept away by the hustle and bustle. Consequently, you would not be alone if you felt like it was necessary to work every waking minute and repeatedly push yourself to achieve your greatest potential.
Whilst there is undeniably something to be said for wielding an unwavering work ethic and caring about your career progression, it is also important that you take a moment to breath.
This is why at Web-Translations we wanted to help. In this blog, we're going to share some of our favourite books in translation that explore all things mindfulness.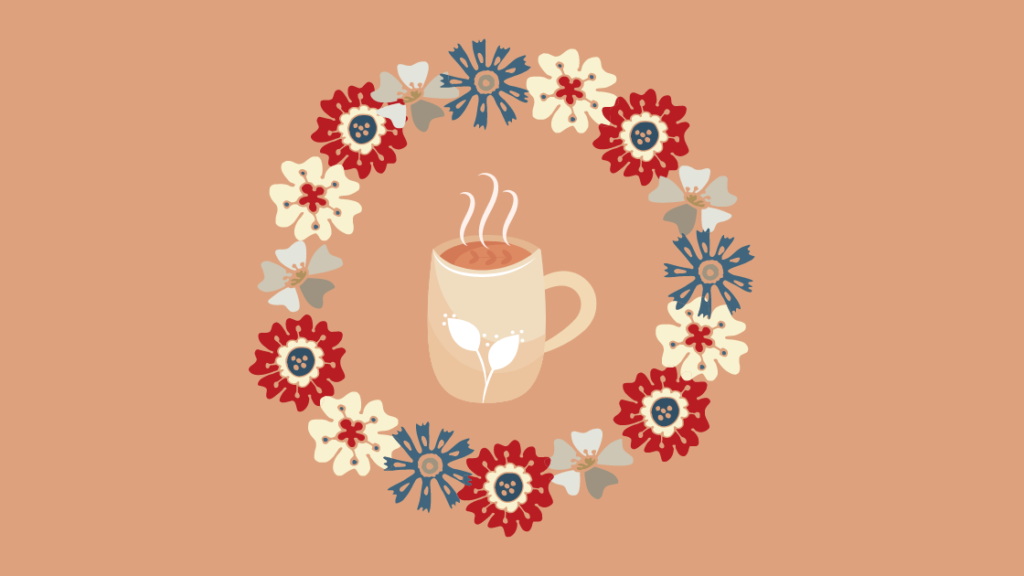 So, sit back with a nice cup of tea, grab your favourite biscuits and enjoy a moment of quiet. After all, you deserve it!
1. Ikigai: The Japanese secret to a long and happy life by Héctor Garcia and Francesc Miralles
Our first recommendation of mindfulness in translation is a Spanish novel which was translated into English by Heather Cleary.
'Ikigai' is the Japanese word to mean a 'reason to live'. It is the place where desires and ambitions meet. This book helps you find your own Ikigai, equipping you with the ways in which you can change your life and make each day joyful.
As an international bestseller, it is spell bounding and a novel that you must read.
2. The Things You Can See Only When You Slow Down: How to be Calm in a Busy World by Haemin Sunim
Our second choice of recommended reading is a Korean novel translated into English by Haemin Sunim and Chi-Young Kim.
Haemin Sunim is a Buddhist monk who was born in Korea and educated in the United States. In this book, Sunim reminds us of the beauty which can be found in slowing down. He offers advice on how to approach setbacks and how to manage relationships.
Selling over three million copies around the world, it is not hard to see the novel's popularity and with simplistic messages and stunning illustrations, it is not hard to see why it is so popular.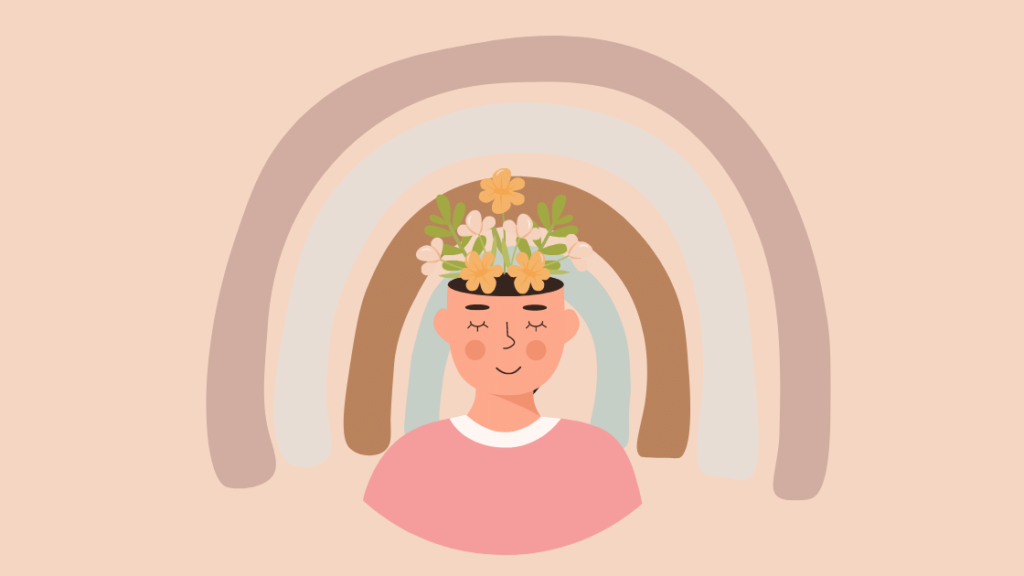 3. Handmade: Learning the Art of Chainsaw Mindfulness in a Norwegian Wood by Siri Helle
Our third choice of translated literature is slightly different from our other picks. Written in Norwegian by Siri Helle and translated into English by Lucy Moffatt and Kari Dickson, Handmade follows the autobiographical story of Siri Helle who, after inheriting a small cabin, decided to build an outhouse for herself.
Handmade celebrates the notion of making something with your own two hands. It perhaps doesn't teach you the practice of mindfulness but, through humour and insight, it teaches you the power that comes with crafting.
4. I Have More Souls Than One by Fernando Pessoa
Next up on our list of mindful reading is a Portuguese poetry collection. Translated into English by Jonathan Griffin, I Have More Souls Than One contains poems written by four distinct personae. Each follow a mind tormented by suffering and a mind that journeys on an endless search for meaning.
With many of the poems covering merely a single page, it is the perfect book to dip in and out of and take your time to process each and every masterful stanza. Dramatic and lyrical, you're bound to love it.
5. You Are Here: Discovering the Magic of the Present Moment by Thich Naht Hanh
Our final recommendation of mindfulness in translation is a French novel translated into English by Sherab Chodzin Kohn.
In this book, the author simplistically explores the heart of Buddhist thinking. As a Vietnamese monk and meditation master, Thich Nhat Hanh's teachings are powerful and thought provoking. His work will empower you to witness the wonder of life and stay within the present moment.
Explained in simple prose, Thich Naht Hanh's work is perfect to begin your mindful journey.
---
We hope you've enjoyed taking a moment to read our mindful recommendations. If you'd like to continue with the mindful theme, why not check out our other blogs in honour of #MentalHealthAwarenessWeek?
Equally if you fancy hearing more recommendations of literature in translation, why not check out our Valentines day blog?
If someone were to ask you to name the most perfect novel to read on Valentine's Day, what would your answer be?
Perhaps your first thought would be Jane Austen's Pride and Prejudice. After all, it is a truth universally acknowledged that no one can resist Austen's witty and sardonic prose. Maybe your thoughts would travel across the pond and land upon Nicholas Sparks' The Notebook. Every great love starts with a great story and with a story such as Allie and Noah's, it's hard not to fall in love with this classic.
But have you ever thought about the other love stories that exist? The stories that centre upon the Señor, rather than the Mr Darcy, or those that follow the Mademoiselle, rather than the Miss Bennett?
With approximately 7000 languages in the world, there are a multitude of happily ever afters waiting to be read. In this blog, we at Web-Translations are going to help you explore those happily ever afters as we present you with our top five translated romance novels from across the globe.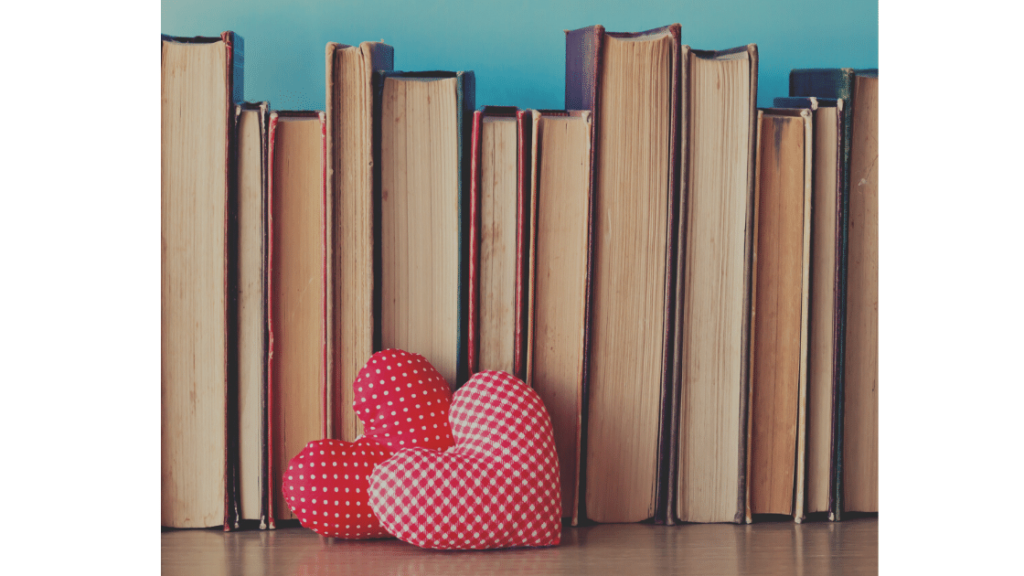 So, are you ready to fall in love with translated fiction? … Well then, let's begin!
Sensei no kaban (Strange Weather in Tokyo) by Hiromi Kawakami – Translated from the Japanese by Allison Markin Powell.
Our first choice of Valentine's Day reading is Sensei no kaban. Uncluttered, dreamlike and enchanting, Strange Weather in Tokyo is the perfect novel for you to embark on your voyage into translated fiction.
Centring upon a young woman in her thirties and her blossoming yet hesitant relationship with her former schoolteacher, Kawakami's novel is a tale of modern Japan and old-fashioned romance. It realises a balancing act between the lost Japan of the old and the modern, fast-paced Japan of today.
Furthermore, whilst the protagonists' stories are universal, it is culturally embedded within Japan. From cherry blossom parties to drinking hot sake, the translated novel is intrinsically faithful to its source culture.
The novel states that 'being in love makes people uncertain'. True as that may be, you are guaranteed to have one certainty after falling in love with this novel: Kawakami's writing is pure brilliance.
La Belle et La Bete (Beauty and the Beast) by Gabrielle-Suzanne Barbot de Villeneuve.
As a tale as old as time, it's not hard to recognise this French classic. Nonetheless, what you may not be as familiar with are the translated origins of the tale. Although immortalised by Walt Disney's 1991 filmic adaptation, the French novel was first published in 1740 in La Jeune Américaine et les contes marins. It was then translated into English in 1757.
Although devoid of talking crockery and stirring musical numbers, Villeneuve's tale is as magical as Walt Disney's later adaptation. After all, with a moral celebrating the triumph of inner beauty over superficial entities, it's hard not to become a thoroughly enamoured guest in the magical realist world.
El amor en los tiempos del cólera (Love in the Time of Cholera) by Gabriel García Márquez – Translated from the Spanish by Edith Grossman.
Our third choice of Valentine's Day reading is El amor en los tiempos del cólera. First published in 1985, it is a Colombian novel written by the Nobel prize winning author Gabriel García Márquez.
Exploring the enduring power of true love, this Colombian classic centres upon the lives of two protagonists: Florentino and Fermina. Falling in love in their youth, the two write letters to each other as they embark upon a secret relationship. However, due to the complexities of familial relations and expectations, Fermina eventually marries another. Despite whiling away the years in 622 affairs, Florentino reserves his heart for Fermina.
With subject matter a touch heavier than the previous two novels on our list, it might not be the best book to start your journey into translated fiction. Nonetheless, Love in the Time of Cholera is certainly a novel that you should at least dip your toe into. After all, how can you not be swept away by quotations such as:
'The only regret I will have in dying is if it is not for love'.
Le Livre de Perle (The Book of Pearl) by Timothee De Fombelle – Translated from the French by Sarah Ardizzone and Sam Gordon.
Our fourth recommendation for some Valentine's Day reading is a YA novel, and it is quite simply stunning. Exuding romance, history and adventure, Le Livre de Perle will captivate you in a timeless fairy-tale of eternal love.
The story centres upon Joshua Pearl, a protagonist who comes from a world different to ours – a world of fairy tale. Despite knowing that the love of his life waits for him in such a magical realm, Joshua is trapped in our own world on the eve of the Second World War. What is more, as his memory fades, Joshua must piece together his past and find his way home.
The novel states that 'happiness is a dance where each steps brings you closer together or farther apart'. Reading this novel will certainly be a step that takes you towards that happiness.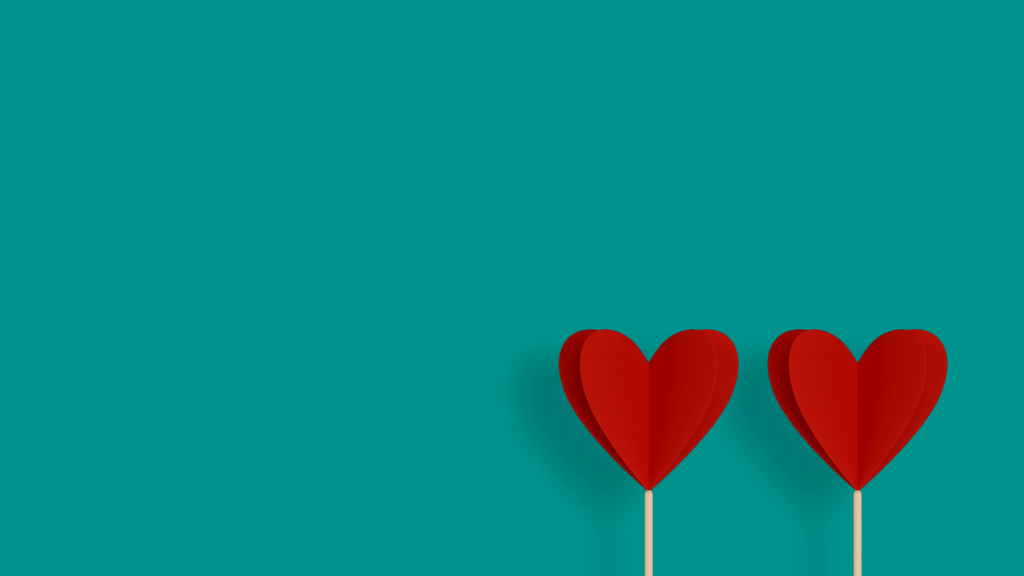 대도시의 사랑법 (Love in the Big City) by Sang Young Park – Translated from the Korean by Anton Hur.
Fresh. Unique. Modern. These might perhaps be the best adjectives to describe our final recommendation of Valentine's Day reading.
Depicting the messy riots of young life, Sang Young Park's novel follows the life of our protagonist Young. Recounting both his rakish college years and his still carefree thirties as he drifts from boyfriends, jobs and friends, the novel explores the hardships of platonic, romantic and familial love.
Unashamedly messy, cruel and raw, the love depicted in Sang Young Park's story is real. Because of that we love it … and so will you!
---
These are just five of our favourite translated love stories from across the globe. We'd love to hear your favourite books to read on Valentine's Day! Please feel free to get in touch via our social media.
Feeling the love and fancy reading more translated fiction? Why not check out our other fiction in translation blogs?
August is Women in Translation Month! (#WiTmonth) A time to celebrate translated literature by women, queer and non-binary authors – groups historically underrepresented in translated literature.
As a team of all-female Project Managers, we couldn't let such an occasion pass by without taking the time to share some of our favourite works by women in translation. Telling stories of political turmoil, quirky auctioneers and thrilling detectives, the novels listed within our collection feature women of all backgrounds and will be sure to take you on an exhilarating global adventure!
Moonbath by Yanick Lahens.
Moonbath is an award-winning tale written by one of Haiti's most prominent authors, Yanick Lahens. Translated from French by Emily Gogolak, it centres upon a peasant family living in a small Haitian village.
Why should you read it?
The novel follows four generations of women, recounting the way in which these matriarchs held their family together amidst volatile political and economic climates. It is truly beautiful. How can you not be captivated by tales of superstition and voodoo, and moved by those of romance and violence?
The Story of My Teeth by Valeria Luiselli.
The Story of My Teeth is a quirky Mexican novel written by Valeria Luiselli and translated by Christina MacSweeney. It centres upon the life of Gustavo 'Highway' Sánchez, a trained auctioneer who sells the most unusual items by crafting absurd anecdotes about their origins. His most outlandish act is to sell his teeth under the guise that they once belonged to Marilyn Monroe (yes, you read that right… he sells his own teeth!!!)
Why should you read it?
The Story of My Teeth is one of a kind. It abounds in references to literature and philosophy, and it is simply enthralling. What is more, MacSweeney's translation is equally powerful. Adding a further chapter entitled 'The Chronologic', MacSweeney provides an elegant map of the novel's time, space and ideas, and allows the translation to possess an identity of its own.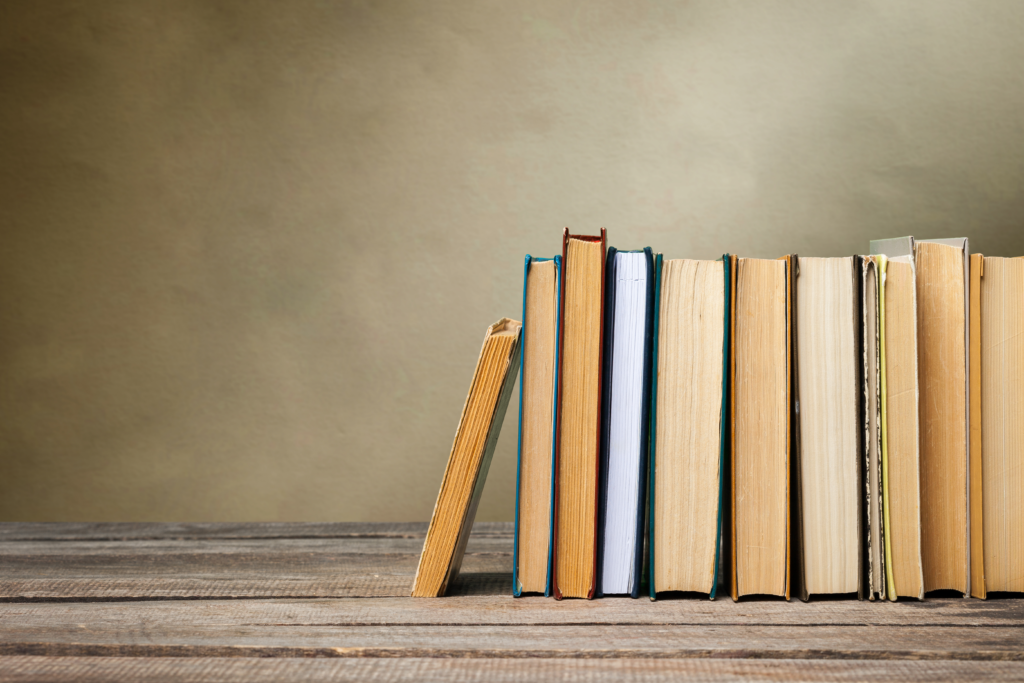 The Vegetarian by Han Kang.
The Vegetarian is a South Korean novel published by Han Kang in 2007 and translated into English by Deborah Smith. The terrifying tale follows the life of Yeong-he. One day, after dreaming about blood and gore, she gives up eating meat. However, in a country that strictly obeys societal mores, this decision becomes an act of passive rebellion, leading her husband and family to start a crusade against her vegetarianism.
Why should you read it?
More than a novel about modern-day South Korea, The Vegetarian is a novel about shame, desire and empathy. Furthermore, in 2016, it became the first Korean-language novel to win the Man Booker International Prize. Both its author and translator received the award.
Flowers over the Inferno by Ilaria Tuti.
Flowers over the Inferno is an Italian thriller written by Ilaria Tuti and translated into English by Ekin Oklap. It is the debut novel in a series centring upon Superintendent Teresa Battaglia, an experienced and instinct-driven detective determined not to let her ageing body prevent her from pursuing a brutal killer.
Why should you read it?
Set in the Italian Alps, the novel paints a compelling portrait of a small Alpine town's secrets. It is thrilling, fast-paced and a little bit grisly, but well worth a read!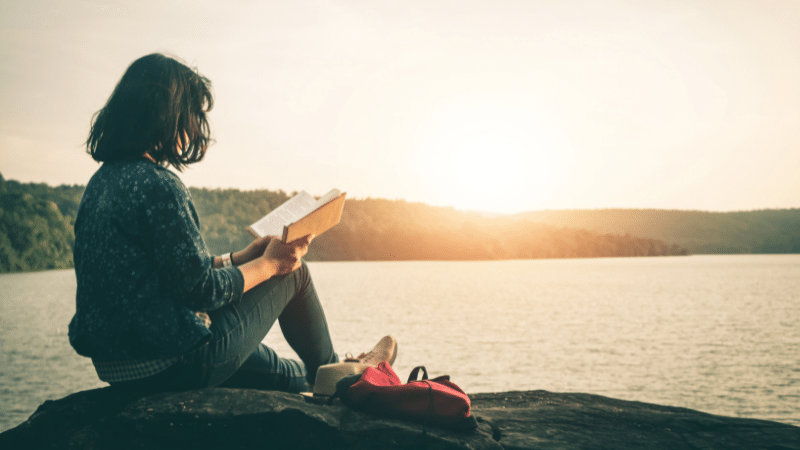 This Little Art by Kate Briggs.
This Little Art is an extended non-fiction essay about Briggs' experience translating Roland Barthes' lecture notes. Weaving various stories of other female translators such as Helen Lowe-Porter and Dorothy Bussy, Briggs produces a witty, distinctive and refreshing portrait of translation.
Why should you read it?
There is no other book on translation quite like it. It celebrates the art and beauty of literary translation and guides us through its complexities. Reading it will make you fall in love with literature all over again.
These are just a few of our favourites. We'd love to hear your recommendations, though! Please get in touch via Twitter to share your top reads. Let's get talking about Women in Translation!