Hi, I'm Malcolm! I'm 23 and I've just started work at Web-Translations as a Project Coordinator. I was born in Leeds and grew up here before going to the University of Nottingham for a degree in Hispanic Studies.
On my year abroad as part of my degree I studied in Santa Maria, Brazil and Granada, Spain. I really enjoyed it and found the time to discover Argentina, Uruguay and Chile as well. I speak Spanish and Portuguese and I'm learning French in an evening class at Leeds Met.
Before working here I worked as a waiter – you'd be surprised how much you can learn about communication that way! I also worked as a personal Spanish tutor.
I enjoy learning about other languages and cultures, listening to music (especially live!) and caving.
I love the challenge of working at Web-Translations and it feel great to know that I'm playing my part in helping people communicate across the world.
I look forward to working with you if I haven't already!
…
You can read Malcolm's first Web-Translations blog post here: http://blog.web-translations.com/2011/01/what-makes-wordreferencecom-so-good/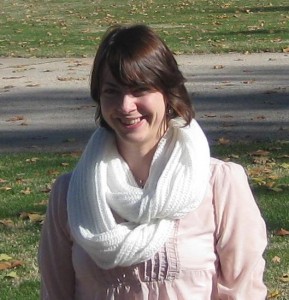 Hello!
I joined Web-Translations in January 2011 as a project coordinator after graduating with a degree in Spanish and business administration from the University Of Kent in July 2010.
I'm new to Leeds, having recently moved here from my hometown of Sychdyn – for those of you with no idea where that is, it's in North Wales, not far from Chester.
I've lived, studied, worked and travelled overseas fairly extensively, including a five-year stint attending an international school in Sri Lanka, a gap year (which I spent on a work placement, a volunteering programme and generally travelling) and also a year abroad at a university in Spain. In fact, many of my closest family members and friends still reside abroad; the main advantage of which being that should I fancy a trip away I have lots of options for where to stay! Other languages and cultures are therefore inevitably of great interest to me.
I've had some varied and interesting jobs in the past – museum guide and dog groomer to name but two – and I'm sure Web-Translations will become another example of a varied and interesting job if the past couple of weeks are any indication! I certainly do relish a challenge and always strive to set myself goals for personal development.
Apart from the usual things like spending time with my friends and family and pets, in my spare time I like going to the cinema, visiting museums and art exhibitions, long walks in the countryside, reading, singing and writing poetry.
*    *    *    *    *    *    *    *    *
Welcome to the team, Geraldine, and keep up the good work!
You can read Geraldine's first blog post here:http://blog.web-translations.com/2011/01/the-relevance-of-online-translation/
This is the first post in our new Meet the Team section – we'll be profiling each member of the Web-Translations team with a short introduction, so you can learn a bit more about the people behind your project.

*    *    *    *    *    *    *    *    *
Hi everyone!
Just a quick post to introduce myself. My name's Sunita Persad, I'm 22, I'm from Hull and I've just started at Web-Translations in Leeds as a Sales Executive. I studied International Business and Spanish at Aston University in Birmingham and graduated last summer.
I've just moved to Leeds, and am enjoying having my own place and getting to know the city. I'm certainly not missing the daily commute from Hull, getting up at 6am and getting back home at 8pm!
I've previously worked in a Market Research company in Hull, and as an assistant in a Morroccan-style spa while I lived in Barcelona. When I'm not at work I enjoy reading, watching films and socialising with friends. I've also recently started trying to brush up on my French language skills, as that will come in handy at work!
Let me know what you think of my first blog post for Web-Translations, I'd appreciate your comments. You can read it here: http://blog.web-translations.com/2011/01/the-rise-in-non-english-internet-communication
I look forward to speaking to you over the phone or via email in the coming months.
The Web-Translations team has expanded! We'd like to introduce 3 new members of staff here in the Leeds office.
We are happy to announce that two new Project Coordinators, Geraldine McCarry and Malcolm South, have joined the company, starting this week.
Also joining the team as New Business Consultant is Sunita Persad.
Welcome to the team!
All three are currently undergoing a comprehensive training and induction programme, you may encounter one or more of them in due course so we ask you to please bear with them and be kind! We were all new once too…
We are really looking forward to getting to know Malcolm, Geraldine and Sunita and working with them as they get up to speed with their new roles. 2011 is already shaping up to be a busy year for Web-Translations!
Coming soon – watch this space…
We'll be posting a longer introduction to each new member of staff as part of our new "Meet the Team" section on this blog.
U.S. News has compiled a list of the predicted best 50 careers for 2011. They have based their decisions on estimated projections of job growth from 2008 – 2018 provided by the Labour Department, and then finalised the 50 careers by taking into account which jobs would provide an above-average median income, and the careers for which the number of jobs is expected to increase. They also used information on job satisfaction and turnover, as well as consulting industry experts to gather "anecdotal evidence about employment prospects and job satisfaction", according to a recent article in US News.
Interpreter/Translator appears in the subcategory 'Creative and Service Jobs', along with Film and Video Editor, Commercial Pilot and Multimedia Artist, amongst others. Employment of both interpreters and translators was expected to increase by over 20% between 2008 and 2018. Cities in America, such as Washington D.C. and New York offer the most possibilities, particularly with Spanish, given the increasing number of Spanish inhabitants in the US.
In fact, many professional translators agree with this trend, with nearly 50% of those polled by Proz.com saying that they believed their income would increase in 2011 – that's compared with only 14% who felt the opposite.
Besides the potential growth of the translation marketplace, there are many other reasons why becoming a translator is a good career move for individuals with the necessary skills and dedication:
Being your own boss
Flexible working hours
Flexibility of workload – can work as many or as few hours as you like
Can reject projects if not suitable rather than having to do whatever you're given.
Working from home
Support & Advice from the translator community
Alternatively, in-house translation positions (although rare) also offer the opportunity for creative language work, and honing your craft while in a stable, secure working environment.
What skills do you need to become a translator?
High level of fluency in the source language
Native speaker of the language you intend to work into (target language)
High standard of grammar and spelling in all the languages you intend to work with
Attention to detail
Good speed of typing (or it will take you forever to complete assignments!)
Qualifications required by each company may vary, but as a general rule, all translators are expected to have completed at least 5 years of Higher Education, and many translation companies (Including Web-Translations) will require a minimum of 3-5 years of commercial translation experience.
Lots of the language translator professionals we work with have worked in a particular industry such as engineering, or in a legal profession, before deciding to change career.
If you're a translator, share your career journey with us: How did you end up becoming a translator, or is it something you always wanted to do?
Are there any other benefits of working freelance that we've overlooked?
We'd like to wish all our readers a Merry Christmas, and a Happy New Year!
Web-Translations will be closed from 12 noon on Friday 24th until Wednesday 29th December.
On the 29th, we will have limited staff cover, so please bear with us.
We will be back to full working capacity on Tuesday 4th January.
If you have any urgent translations, please get in quick – our hard-working translators and project managers deserve a holiday too!
Season's Greetings, and all the best for 2011!
Web-Translation is proud to be backing the Quality in Translation initiative.
This campaign has been launched with the aim of promoting and fostering awareness of the skills and talents necessary to work in translation, and improving quality levels across the industry. Translation is a fine art, and translators often do not receive the credit they deserve. A good translation should give the impression that the text was authored in that language, and should convey the same tone, style, and ideas as the original.
Few people are aware of what it takes to produce a good quality translation. Not only must a translator have proficient skills in their native language, and at least one foreign language; they must also be knowledgeable about their particular area of expertise, whether it be financial, legal, or medical, to name but a few. A translator must be efficient, hard-working, and willing to go the extra mile to ensure that all terminology is correct, and that all terms are accurate. This often involves extensive, time-consuming research, as well as dialogue with the client, and colleagues to clarify and get advice on particular terms.
Here at Web-Translations, we are very appreciative of the work our translators carry out, and would like to take this opportunity to say a huge thank you to all of them for their hard work over the past 10 years.
Quality is very important to us, and is an issue we take very seriously. Delivering a high quality translation is, of course, vital in ensuring that a client will return to us in the future. More than that, it is a matter of principle. We are not prepared to deliver a poor translation to one of our clients, and so we take great measures to ensure that we don't. Ensuring high quality translations is an aspect of the business that every member of our company is involved in. Our Sales team ensures that the delivery promises they make to our clients allow the translation and proofreading to be completed by experts, who have enough time to focus on the project, and work on it to the best of their abilities. Our Marketing team spreads the message that we are a reputable, dedicated company, who constantly seek to deliver outstanding translations. Our Projects team make sure that projects are assigned to suitable, capable translators who specialise in the required subject area.
As a supporter of the Quality in Translation campaign, Web-Translations is committed to:
1) Striving for the best possible translation every time
2) Only accepting assignments that allow them to strive for this goal
3) Declining assignments at prices that undercut this goal
4) Only working with professional translators translating into their native language
5) Only handing assignments to translators specialised in the particular field
6) Constantly striving to improve translators through constructive feedback and ongoing training
7) Actively raising the awareness of buyers about the goals of the "Quality in Translation" campaign
As our Testimonials show, these are policies that we have employed since the beginning of Web-Translations, and that, as a proud champion of the Quality in Translation campaign, we will continue to recognise and implement.
Web-Translations is pleased to be part of the Goldman Sachs Business Growth programme. This unique business education scheme has been organised by Goldman Sachs to support small businesses throughout Yorkshire and the Humber. It is run by the Business Schools of Leeds and Oxford Universities, who also devised the programme.
Our founder and managing director, Daniel Rajkumar, is one of the 25 entrepreneurs selected from 150 applicants to be invited to attend business management courses and receive mentoring and support from a senior member at Goldman Sachs.
The idea behind the project is to help small businesses in the region achieve their maximum potential, and also to help create job opportunities, in order to alleviate the effects of the current economic crisis. As the main focus of the programme, the entrepreneurs will undertake a four-month business and management course which will have an emphasis on real-life practical experience, allowing the participants to implement the ideas and strategies they learn as they go.
Daniel says of the scheme: "The Business Growth Programme has been excellent so far. The topics covered have given me a better strategic understanding and practical skills to aid the decisions I make in the business. I'm learning to step back from the day-to-day activities of running the business, which allows me to work on my overall business vision and direction. I've had the chance to learn from the experience of 24 other successful entrepreneurs, and have met inspirational leaders and been taught by some leading business lecturers. I would recommend it to other business owners."
We all look forward to seeing Web-Translations expand and flourish thanks to the support of Goldman Sachs.
We at Web-Translations are experts in the language industry.
Regular readers of this blog may remember our proud announcement that we had become members of the Association of Translation Companies back in March of this year.
We've also won an impressive collection of prestigious awards, right from the beginning of the company… (more…)
Web-Translations is currently looking to recruit two new Project Coordinators to join our ever-expanding team.
We are very excited to have a stand next Wednesday, 17th November, from 11am – 3pm, at the University of Leeds Expo' 10.
Two of our employees, Project Managers Claire Schofield and Eleanor Montgomery, will be there representing the company, explaining what exactly goes on in the Web-Translations office on a day to day basis.
In case you can't make it to the Expo, Eleanor has made a short video describing what it's like to work at Web-Translations – take a look:
http://nourish.wistia.com/activate/c2f74d683c?redirect_to=/medias/222492
If you are interested in applying for the role, please come along and bring your CV and a covering letter.  We welcome reapplications.
Please have a look at our careers page for more information: http://www.web-translations.co.uk/Company/careers/Project_Coordinator_2010.html.
We look forward to seeing you there!
We did it again! Thanks to your eager voting, we were ranked in the Top 100 Language Blogs this year for the second year running!
See the full list…
Thanks to all of you who voted for us, we really appreciate your support!
For the second year running, the Web-Translations blog has been nominated as one of the Top 100 blogs in the Language Professionals category – we now need your help to make sure we get into the overall Top 100, which is split into 4 categories:
Language Professionals (this is us!)
Language Teaching
Language Learning
Language Technology
Voting is really quick & easy – simply follow this link, and then select the button next to wéb-tränslatiôns:
http://www.lexiophiles.com/language-blog-toplist/top-100-language-blogs-2010-vote-for-language-professionals
Voting closes on the 24th of May – Please forward this on to anyone else you think might help us out by voting.
Thanks! We'll let you know the results as soon as we find out.
Web-Translations are pleased to announce the establishment of a new partnership with Leeds based web development and design company, Bloom Media.
Bloom specialise in web development, Search Engine optimization, web design and online promotion for clients working in a wide range of business areas. Successful application of Search Engine optimization and promotion gets their clients to the top of UK search engines, but for international search engines, Bloom Media calls on Web-Translations to employ their freelance translator teams and ensure clients make headway in international markets.
The partnership enables both companies to offer extra services to clients who are looking to embrace the global marketplace across the internet through the use of multiple language website as a cost effective international development sales plan.
The combination of the technical and design expertise of Bloom Media, the search engine optimization and internet marketing expertise of Jump Higher with the translation and implementation services of Web Translations enable UK companies to set up virtual offices across the globe! With email translations, online promotion and search engine identification available clients will be able to succeed in an increasingly global marketplace addressing potential non-English speaking customers in their own language and increasing business opportunities for sales in foreign markets.